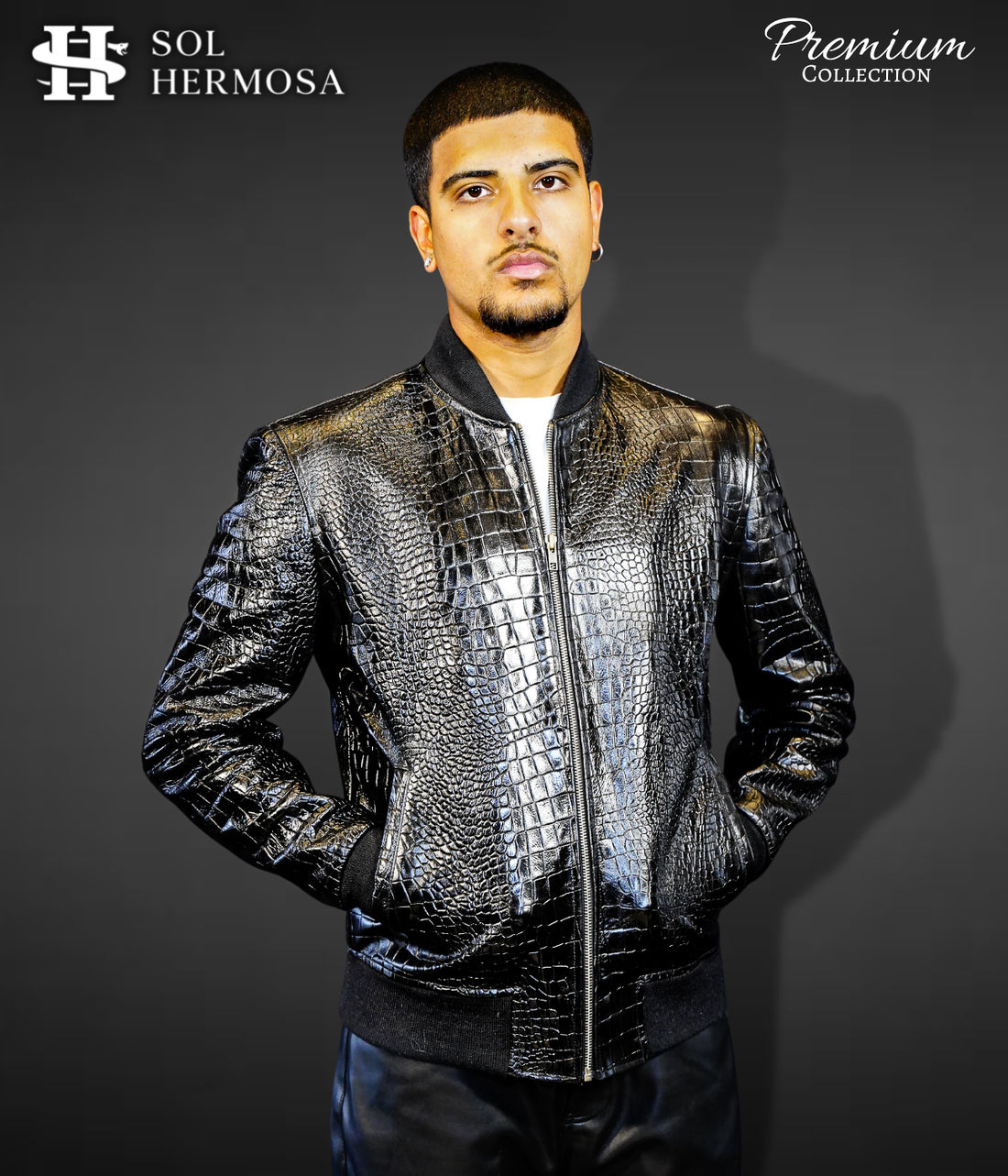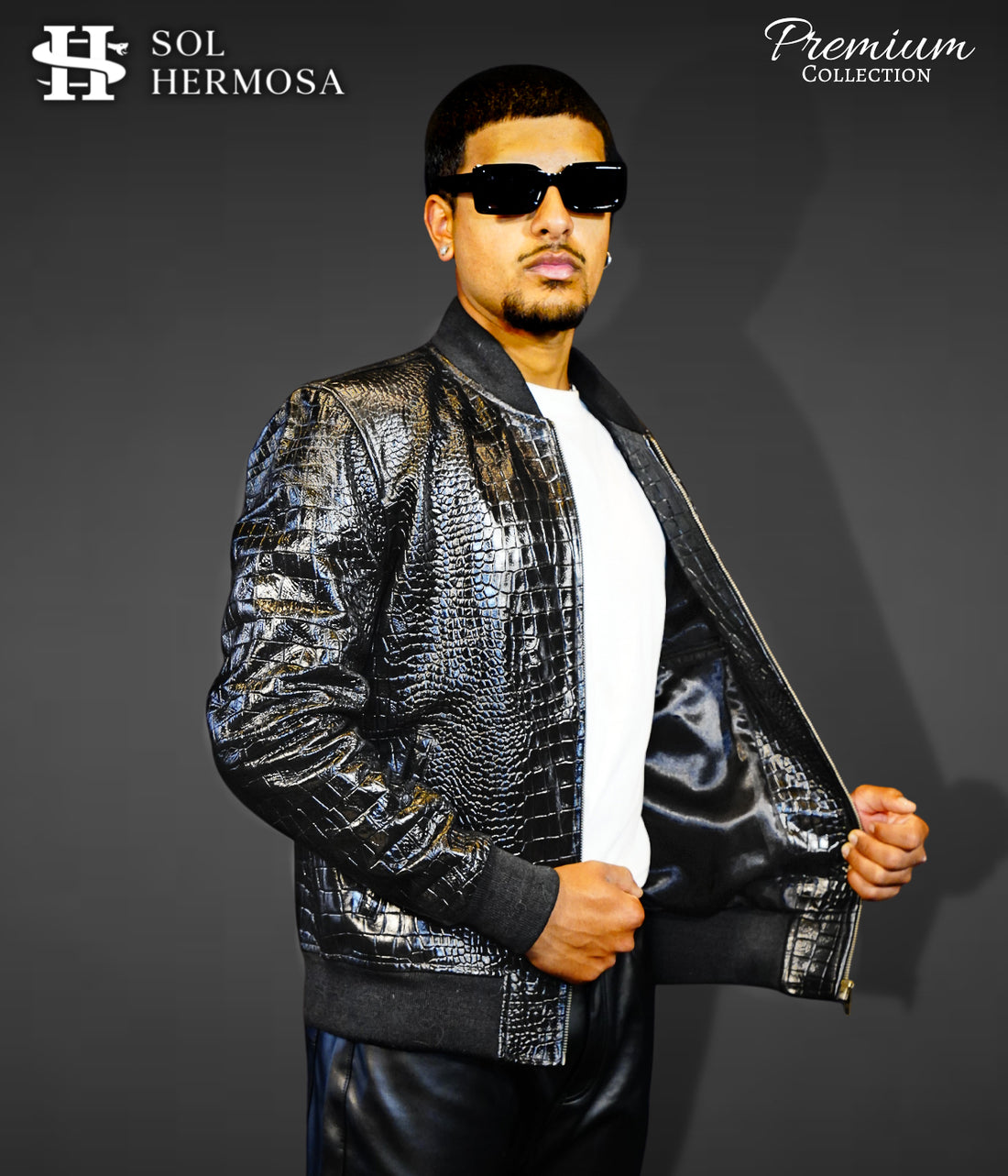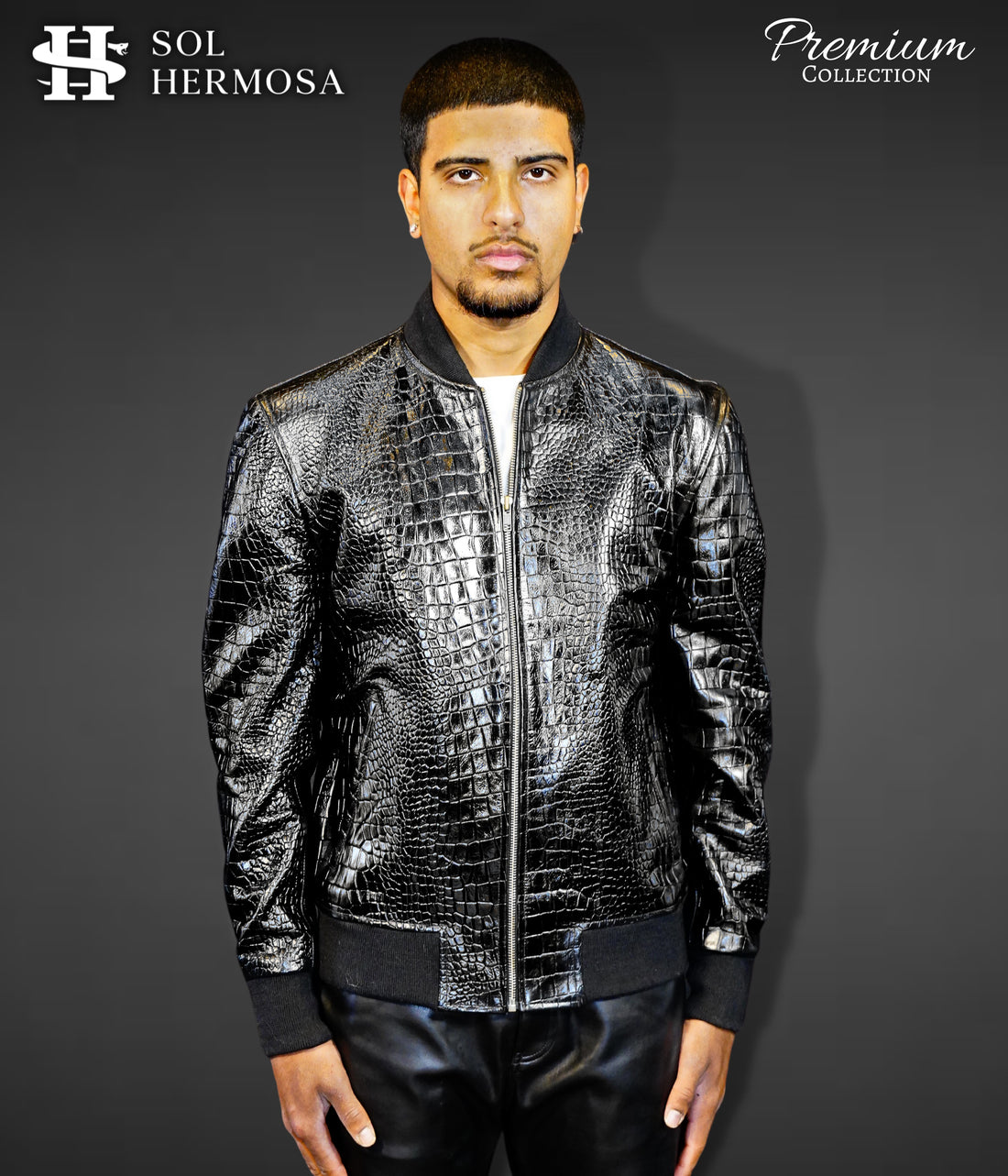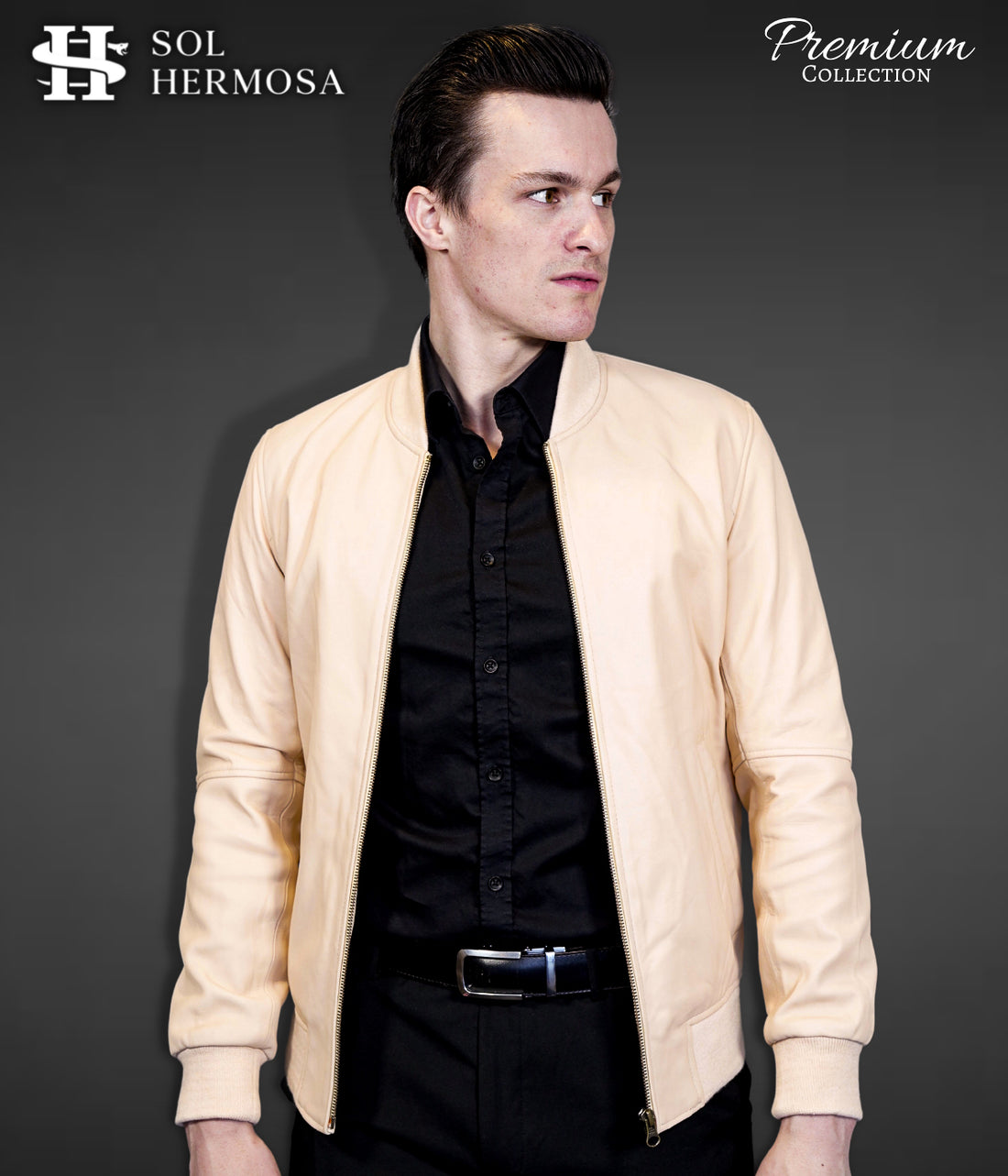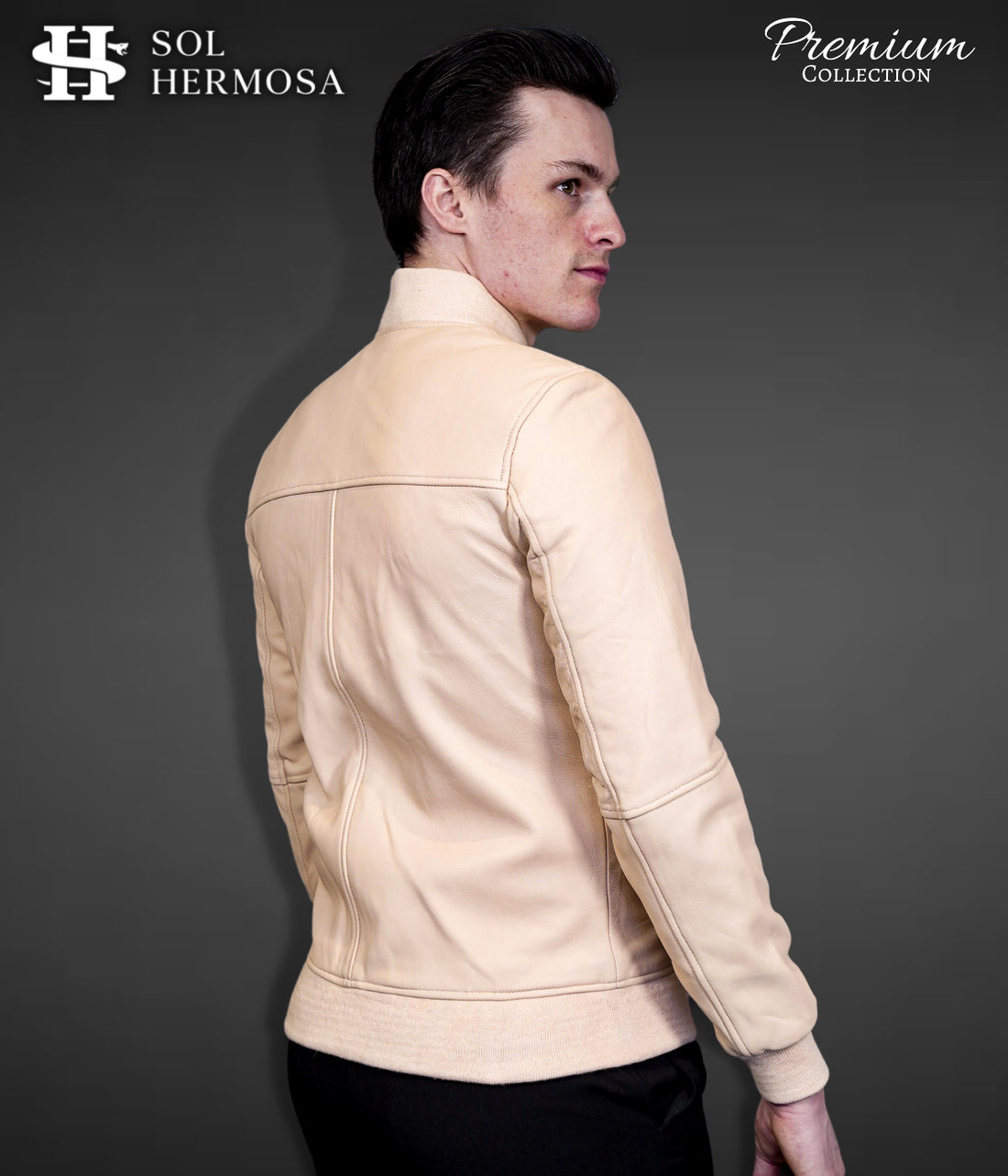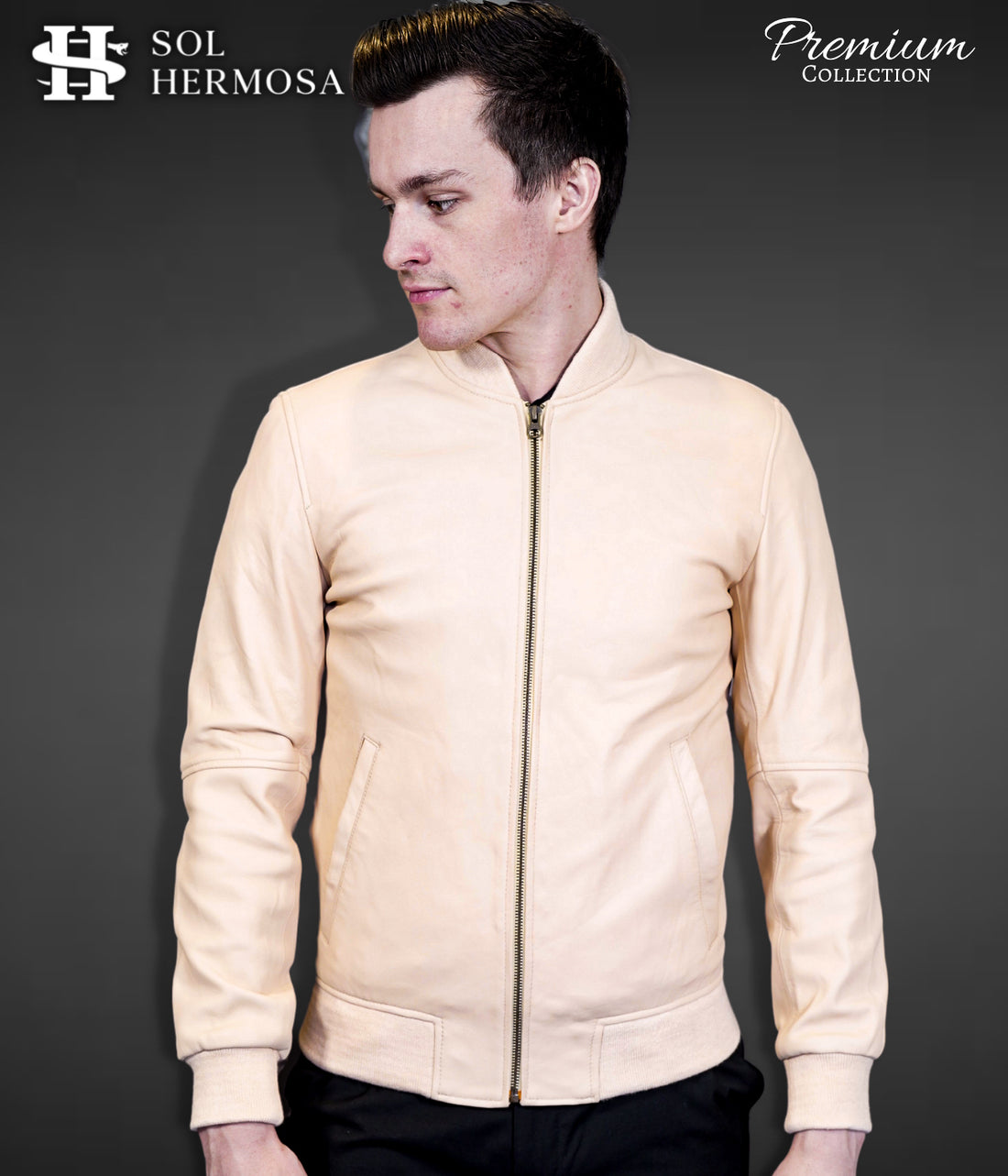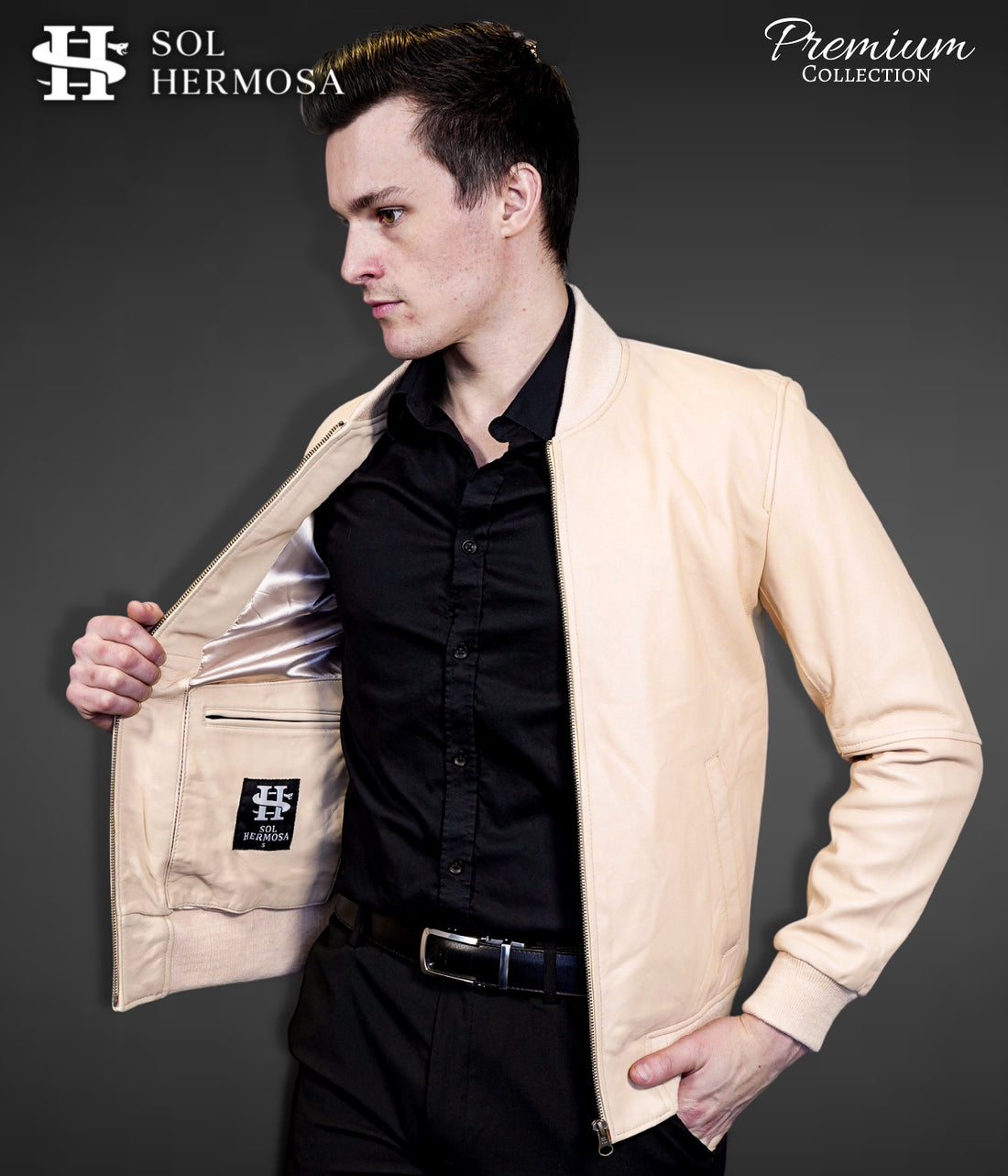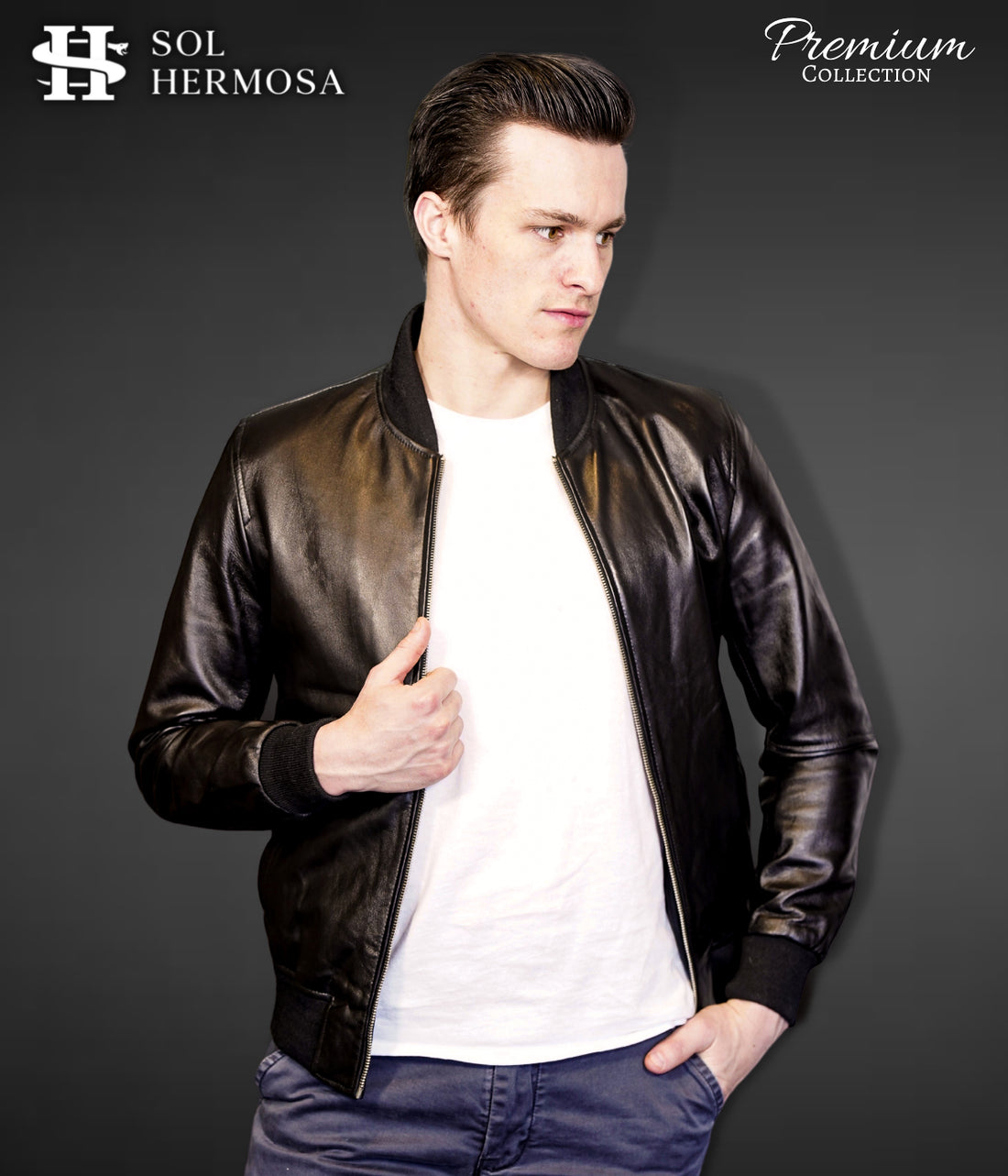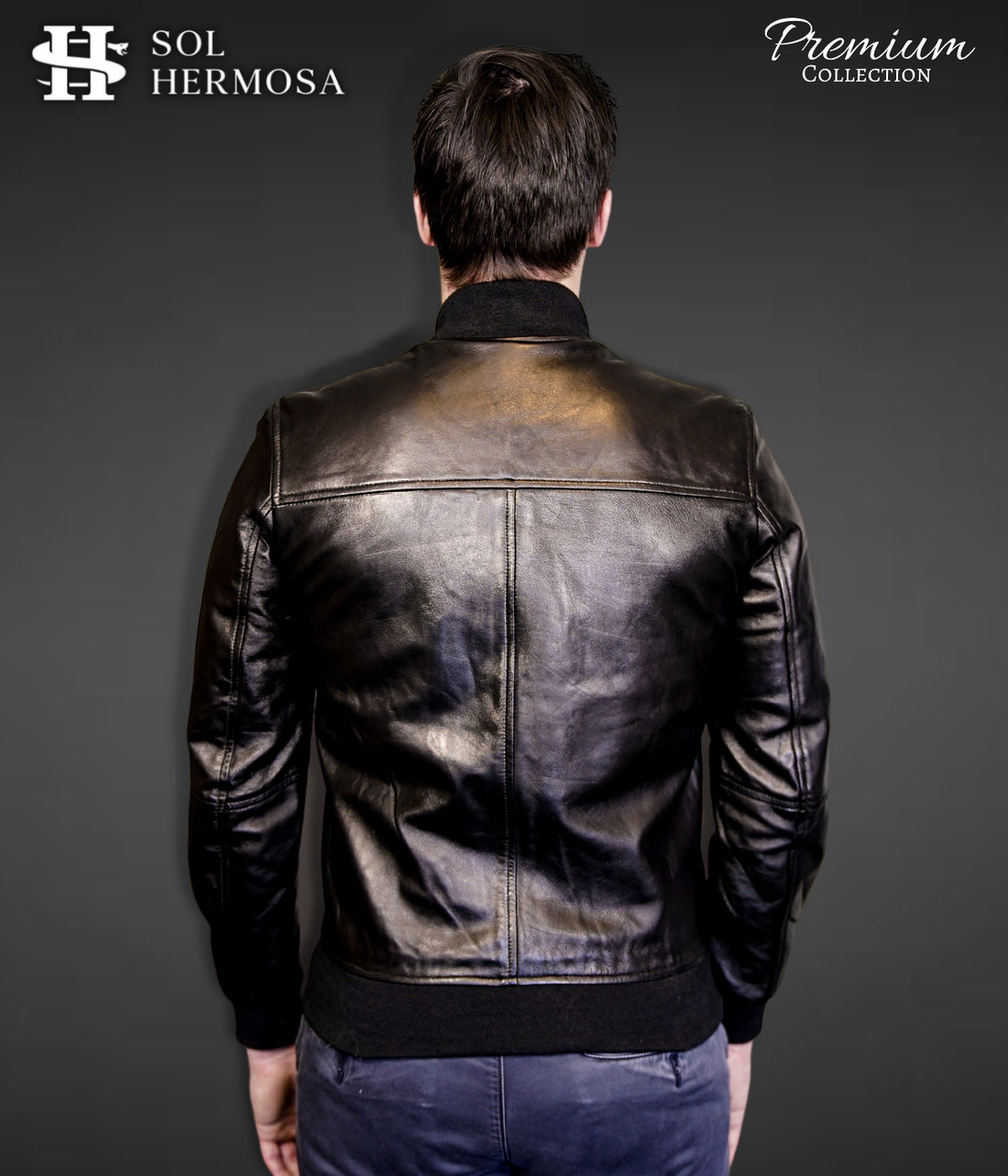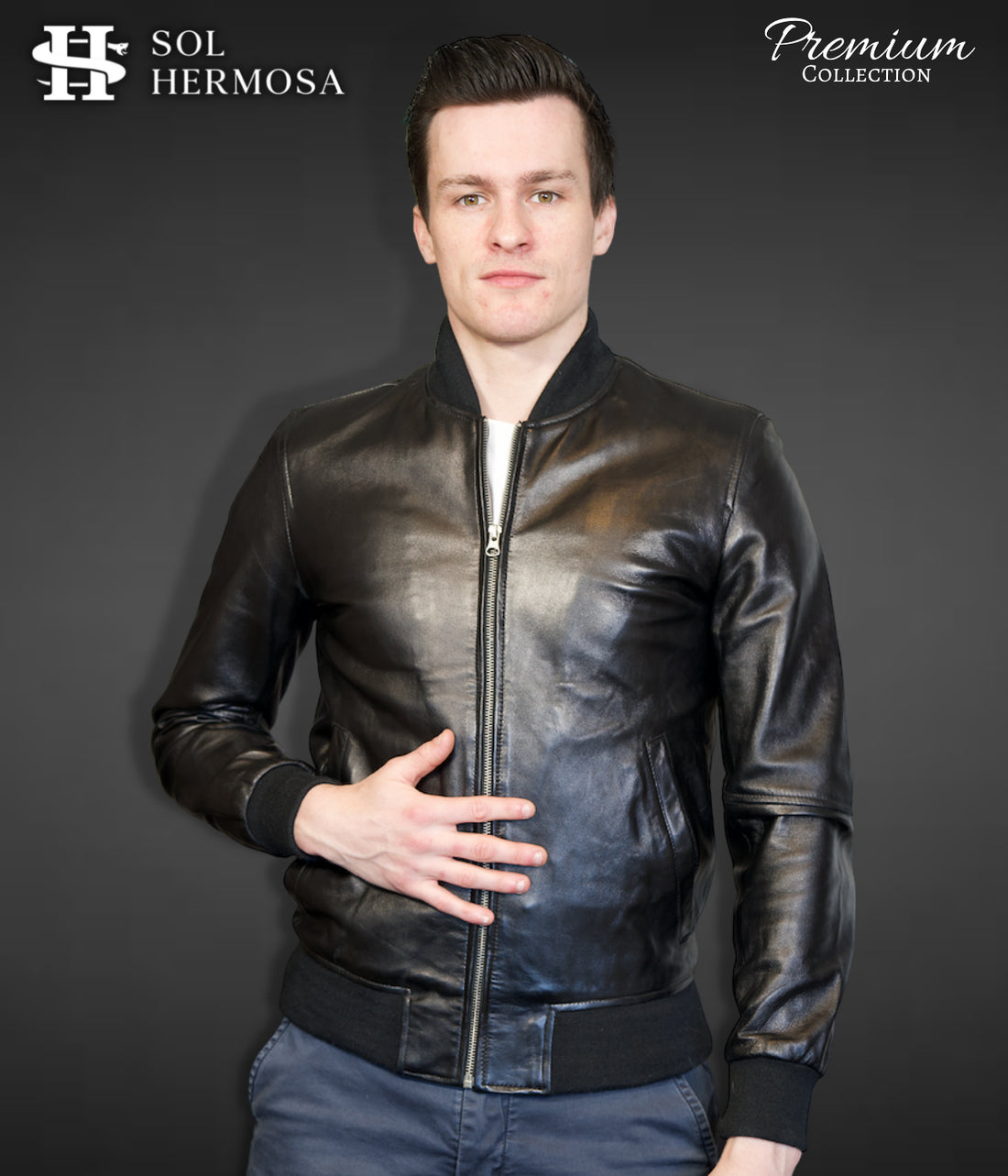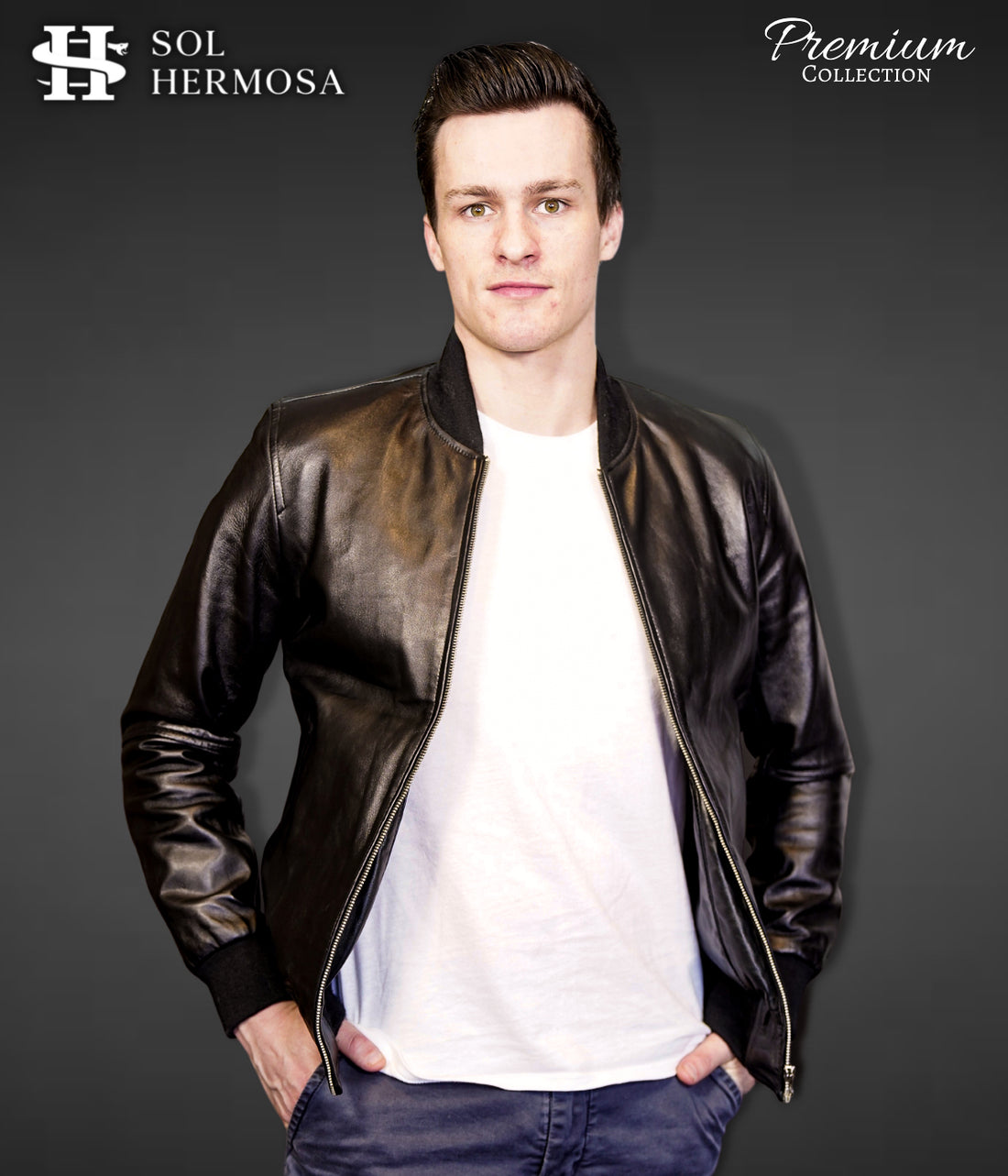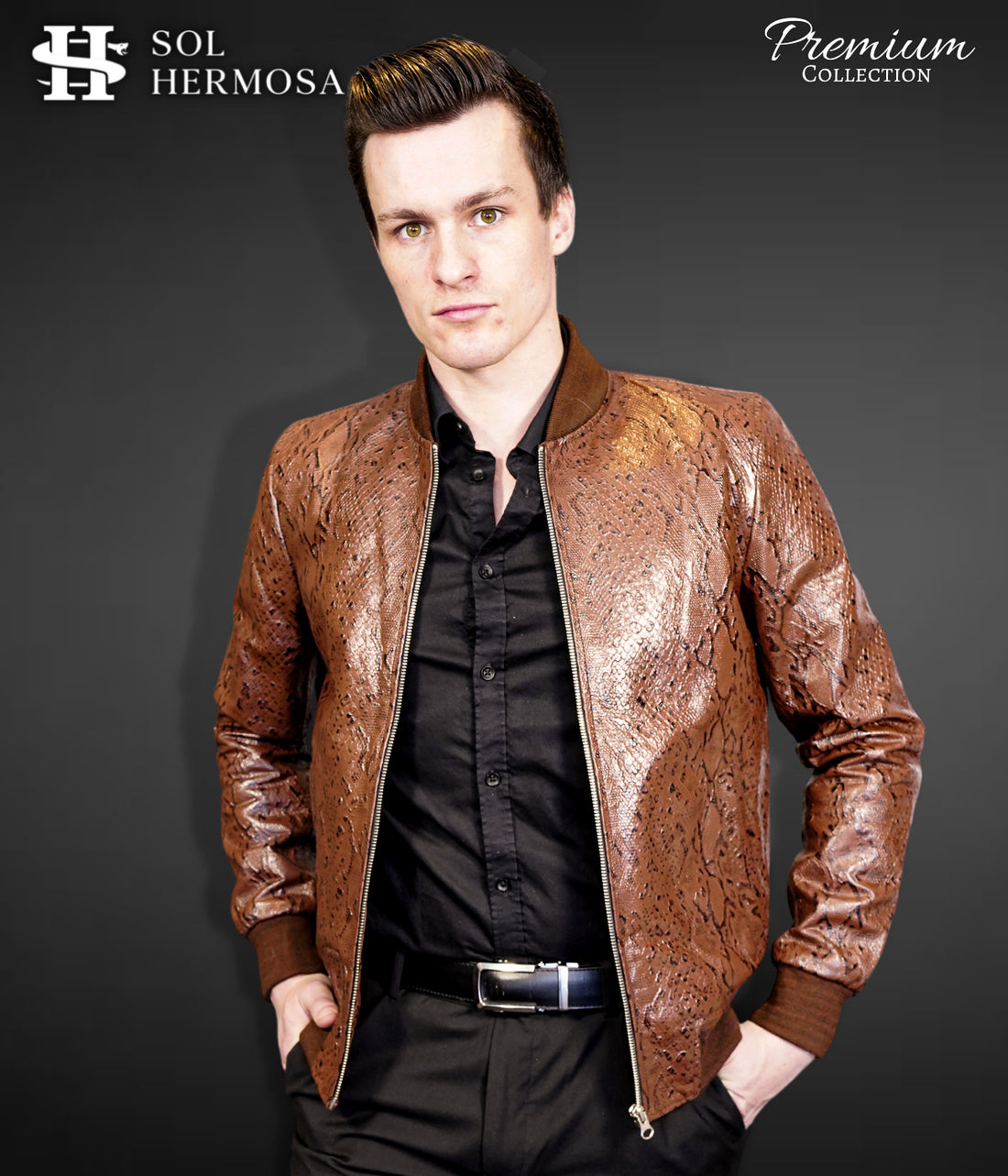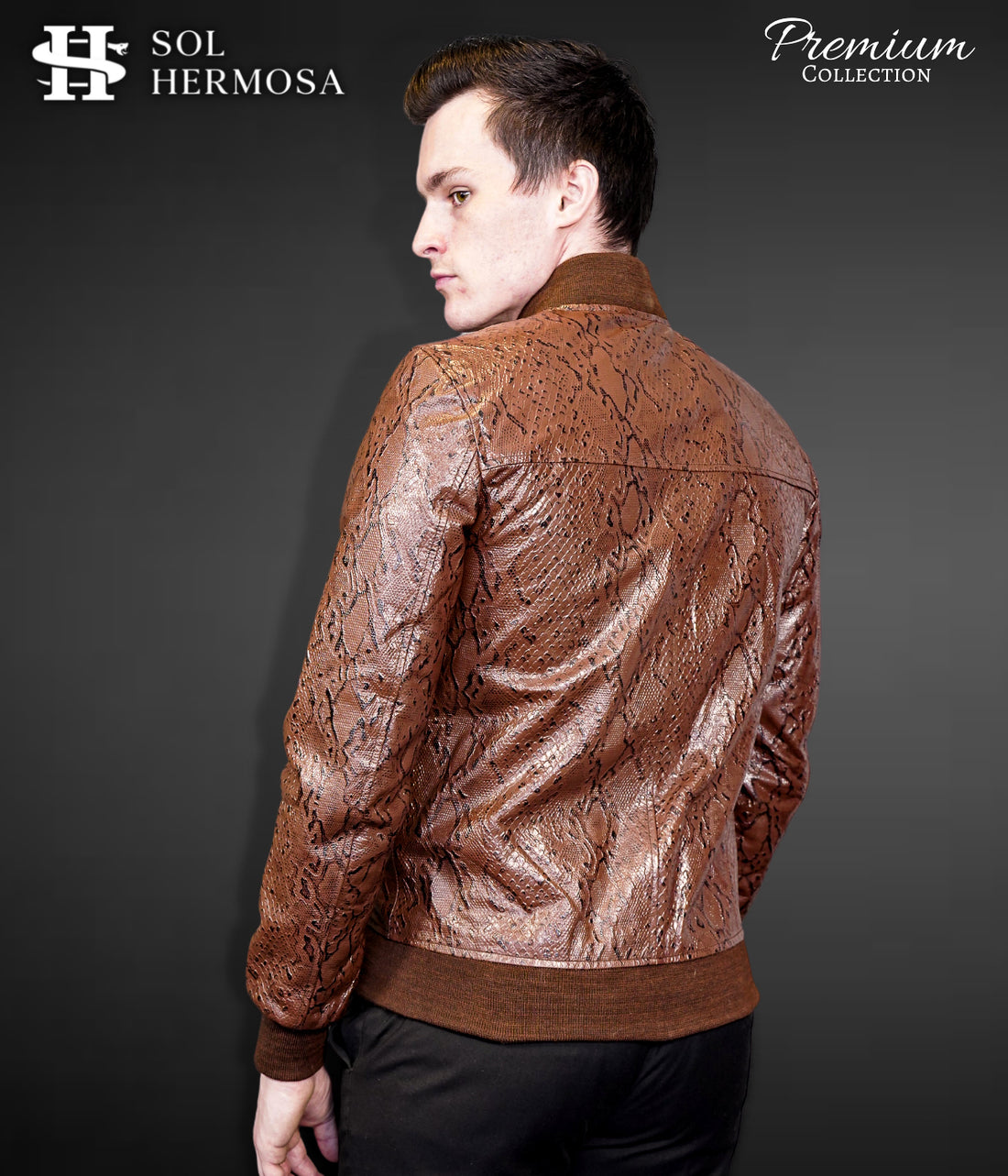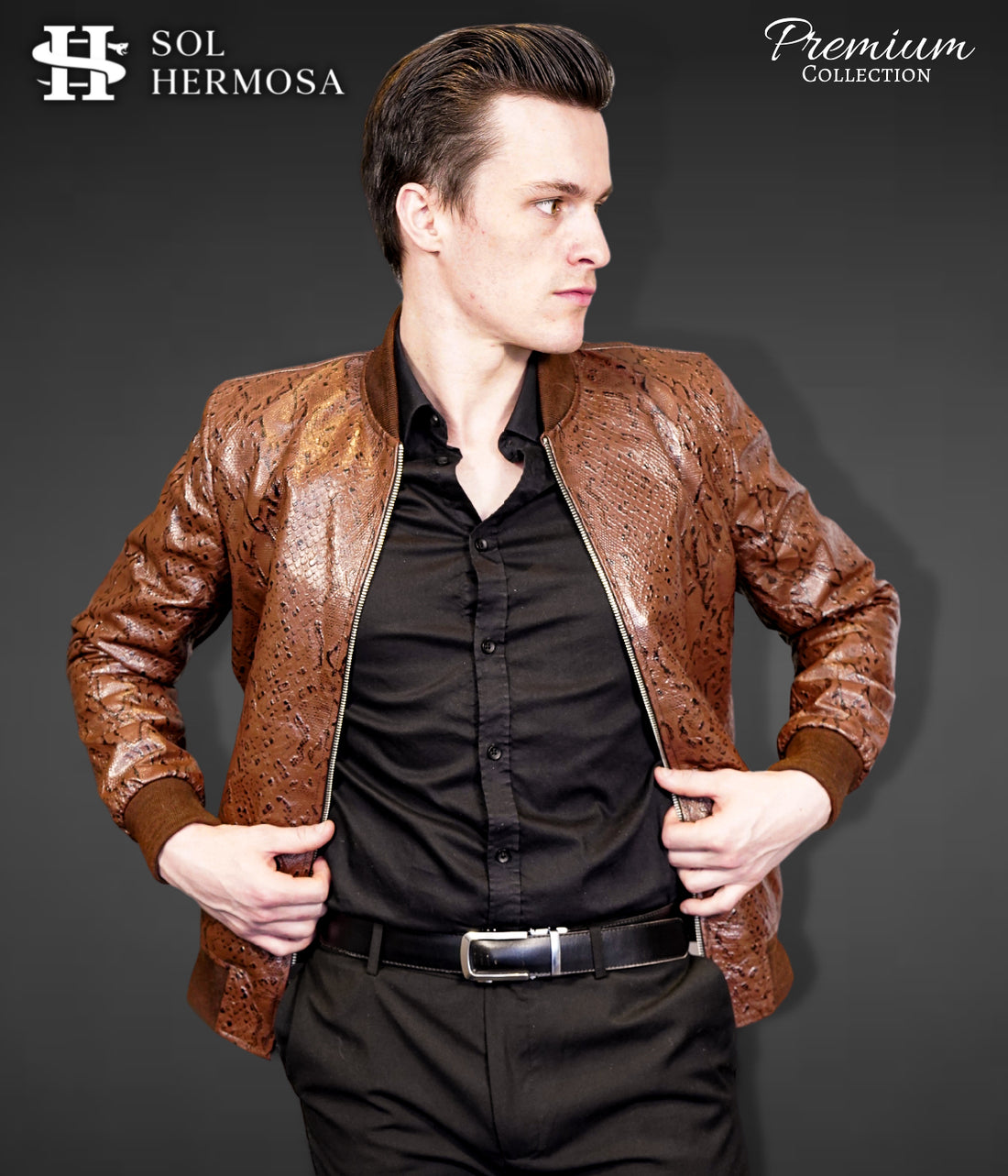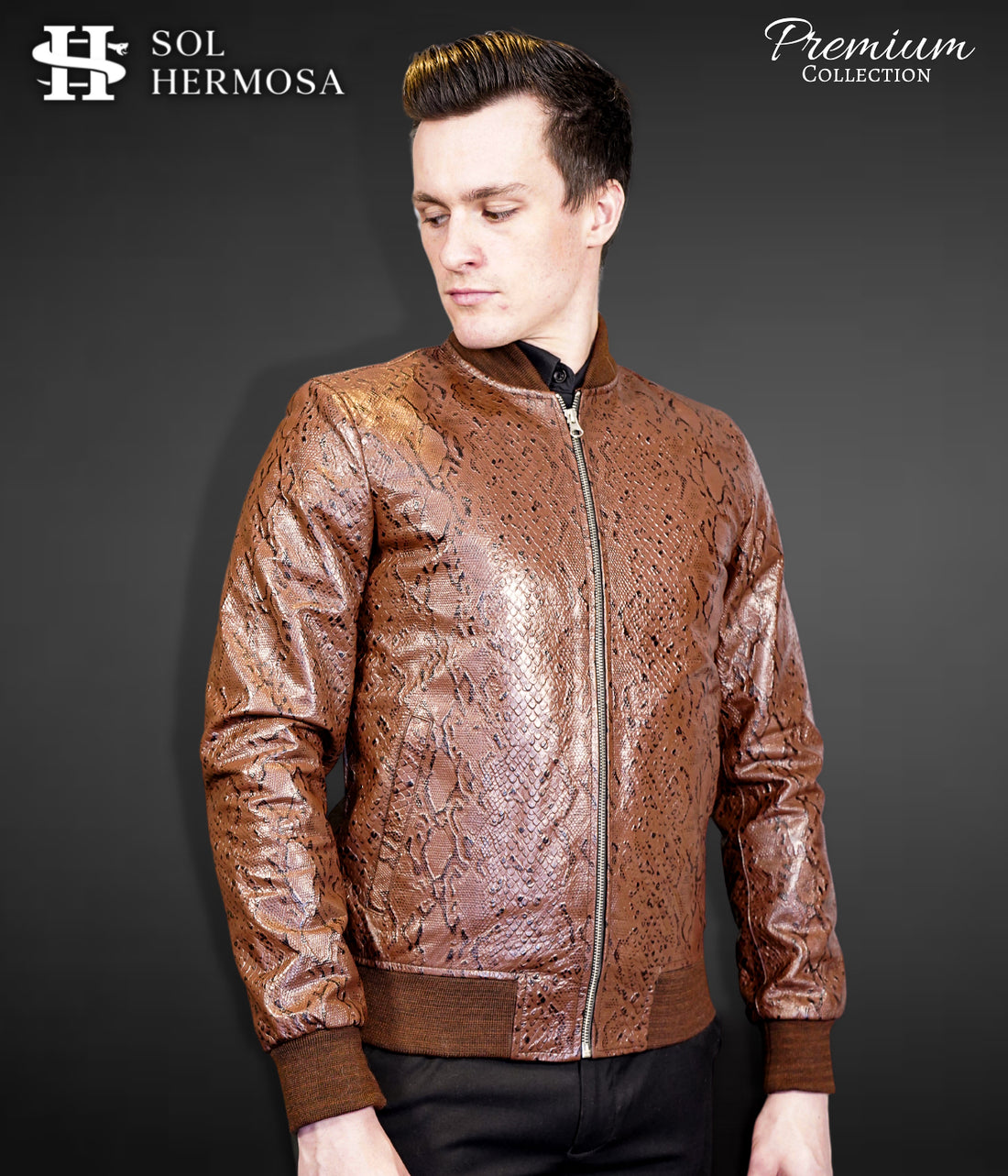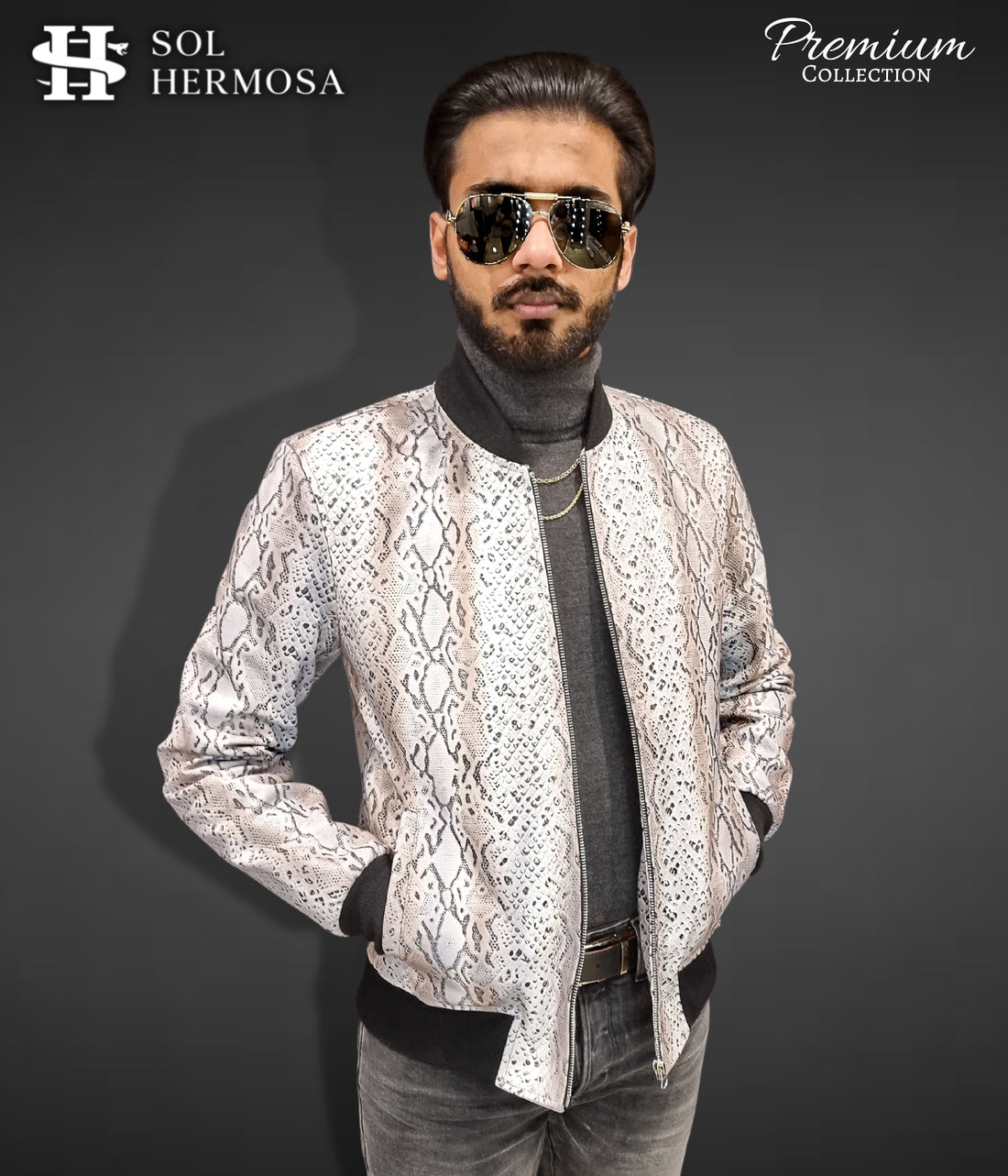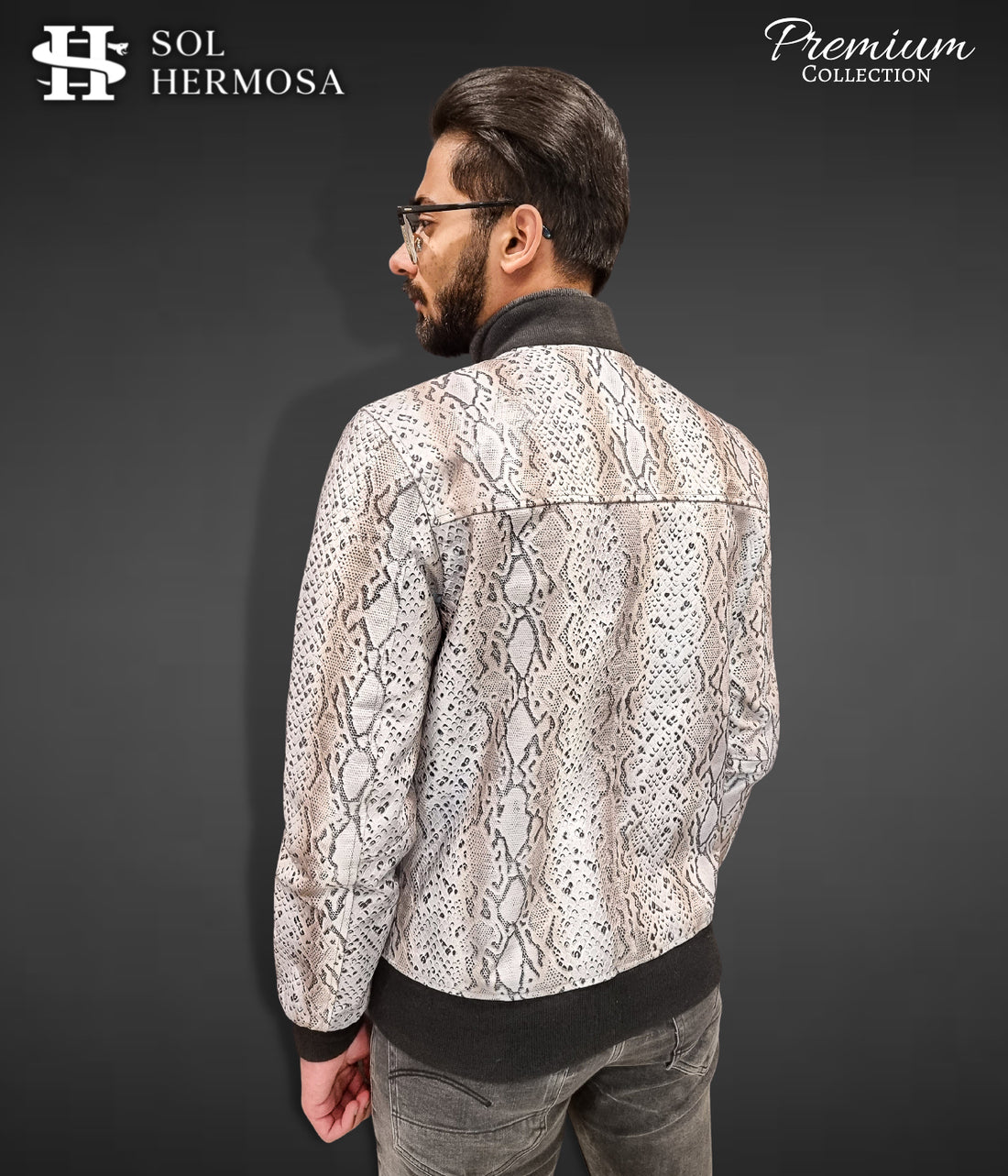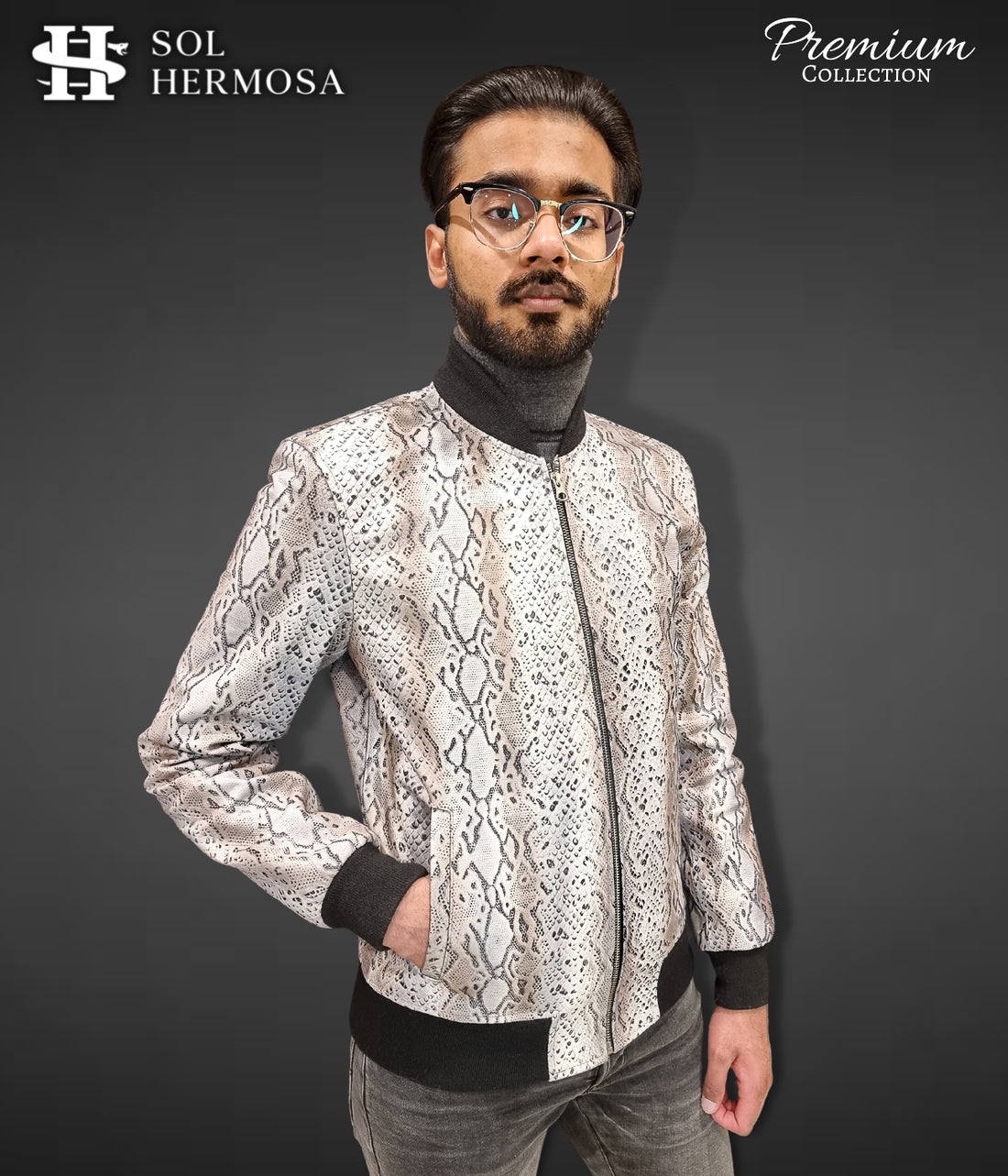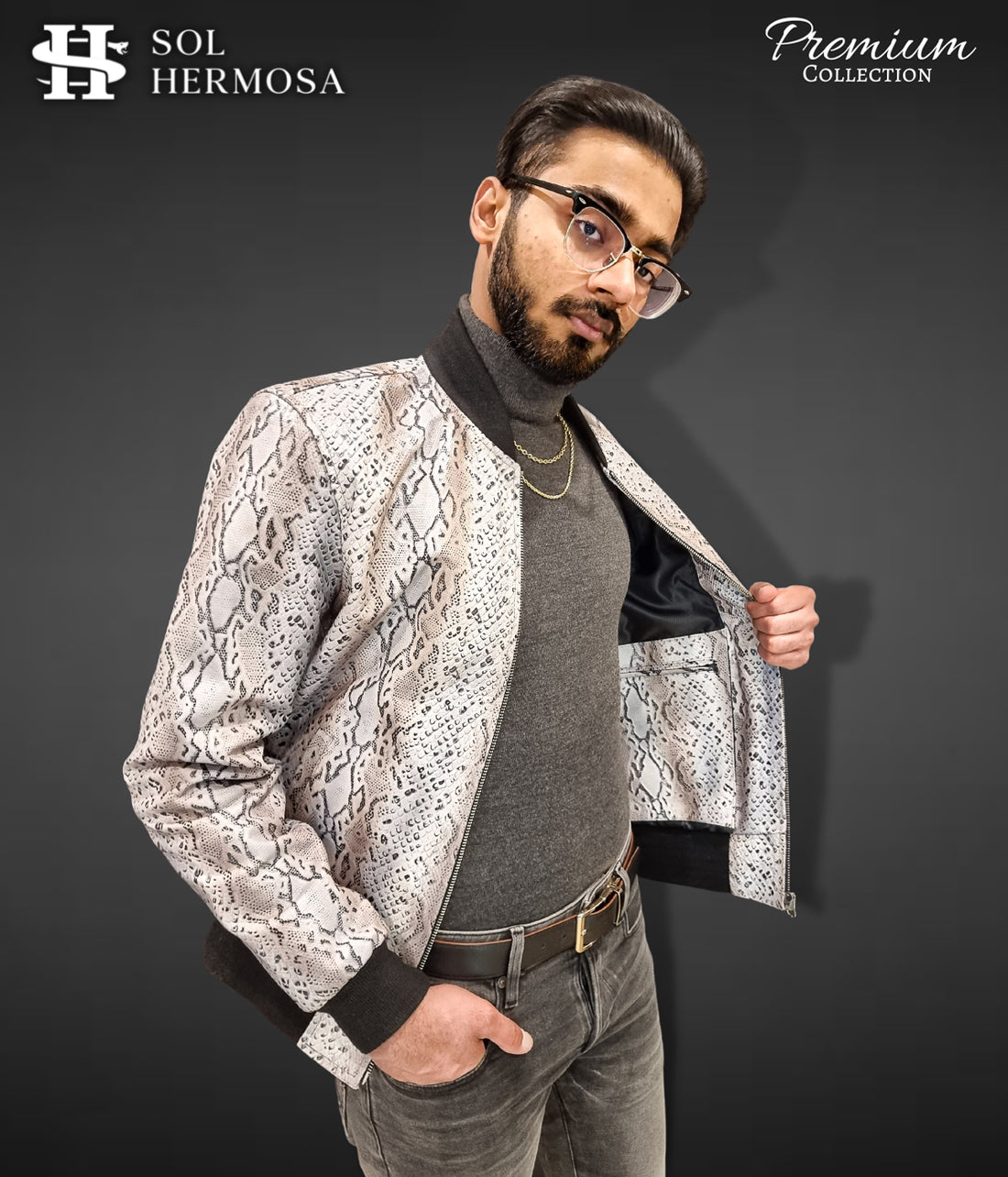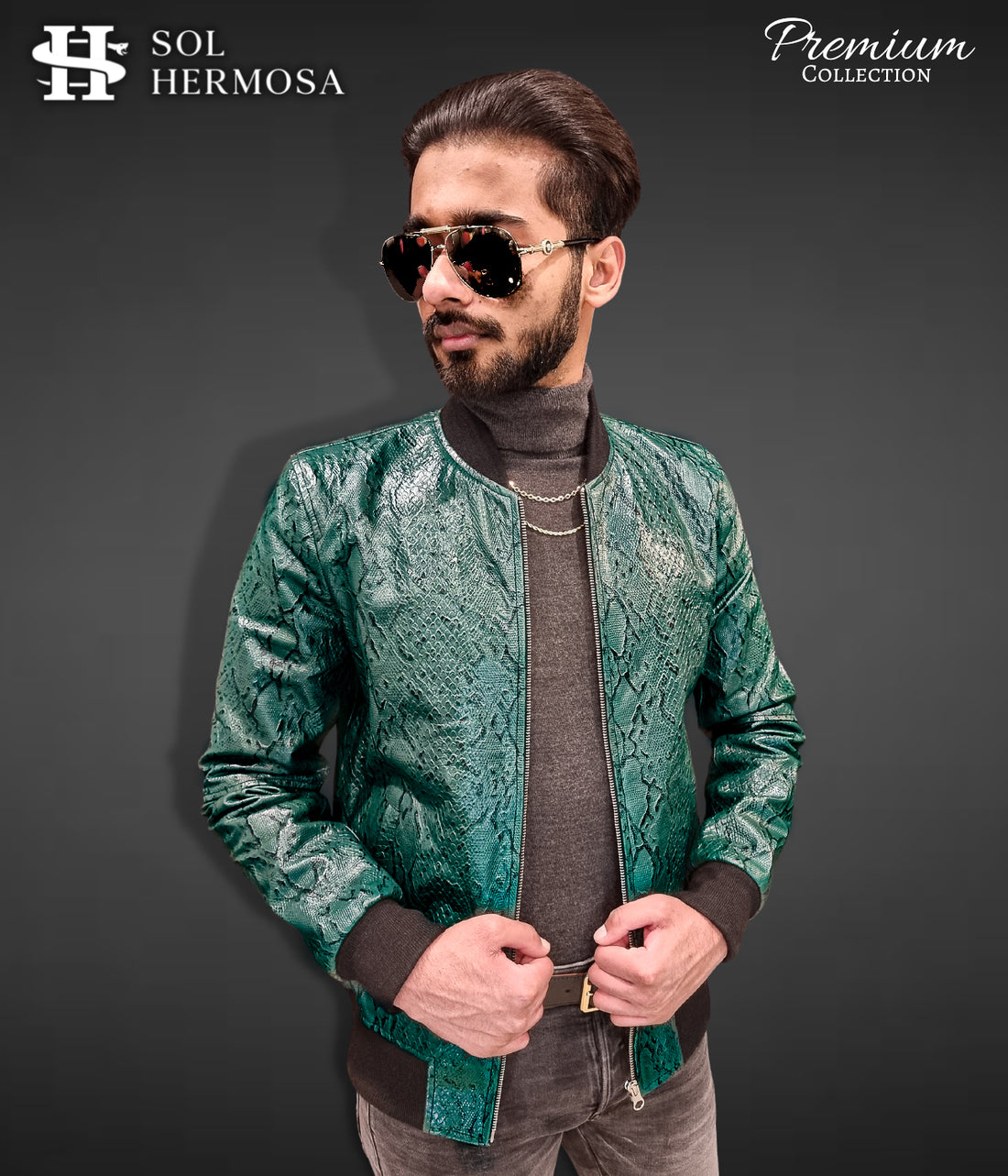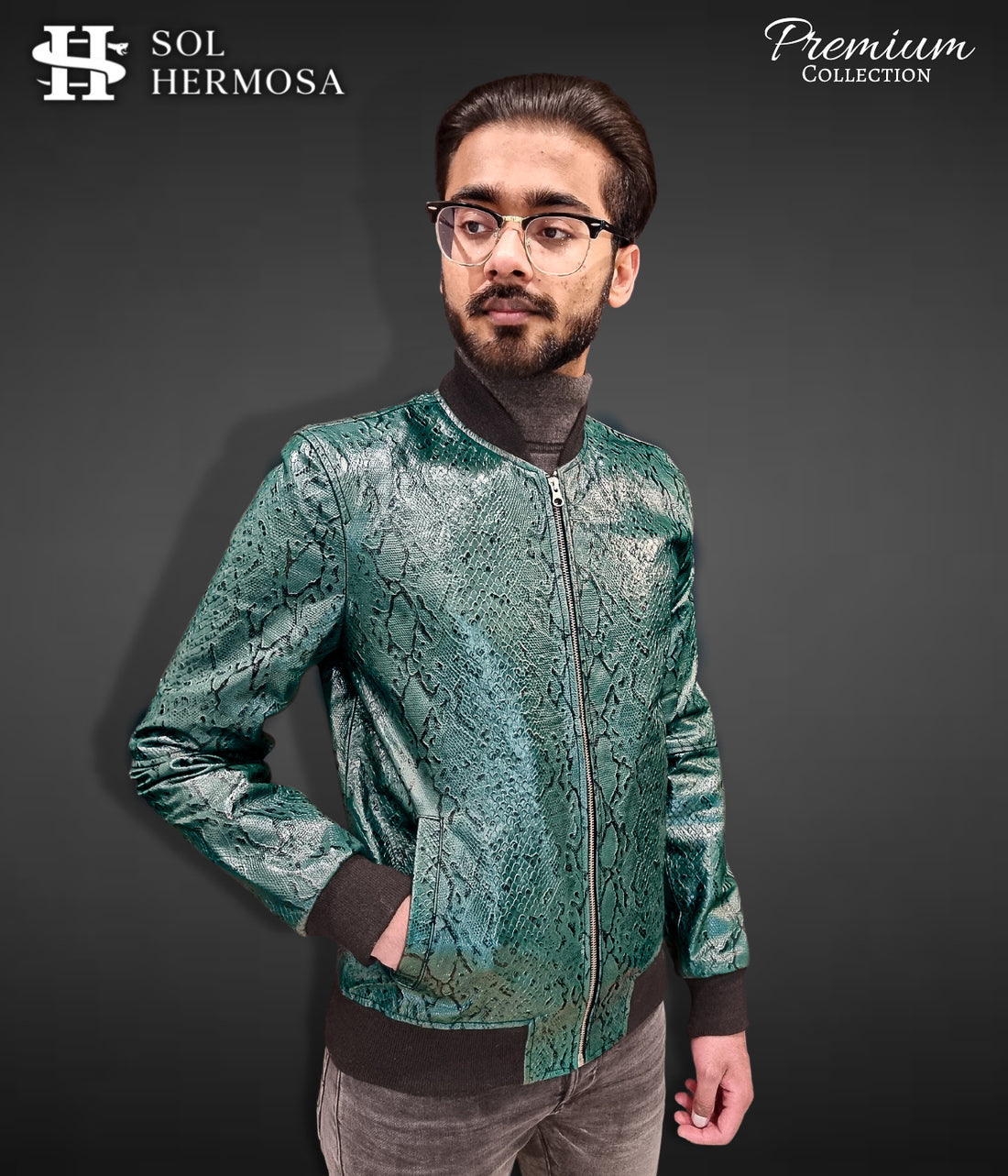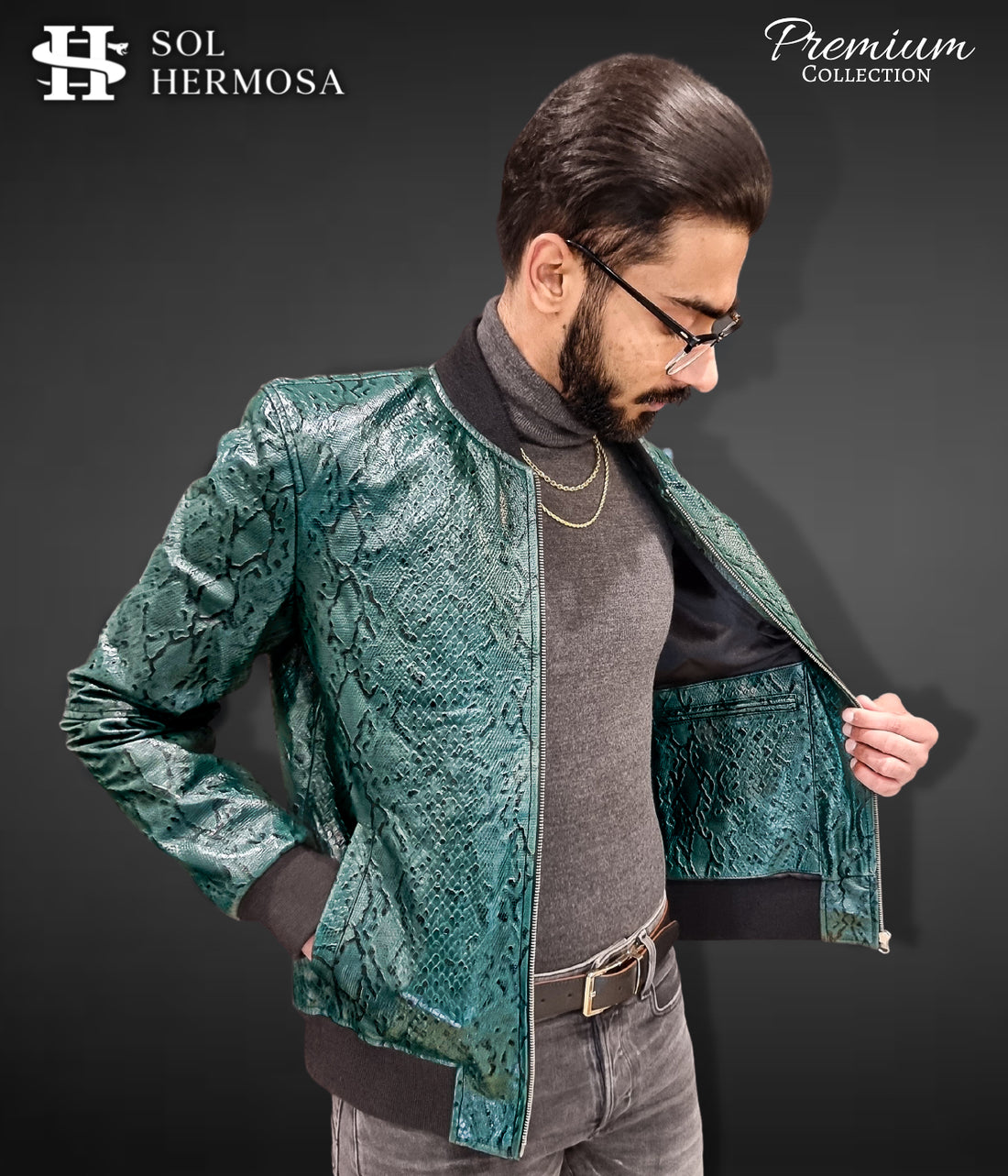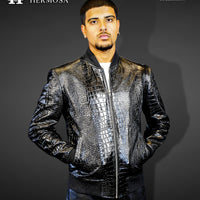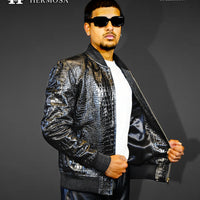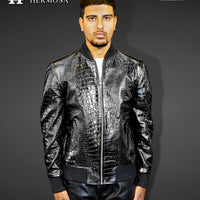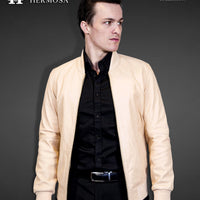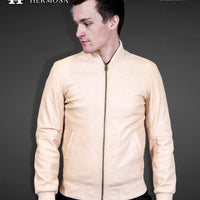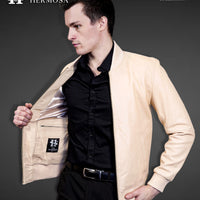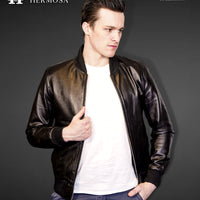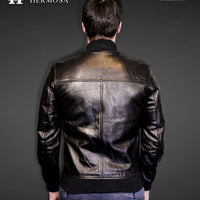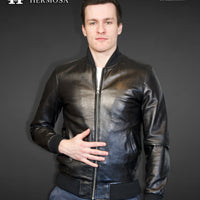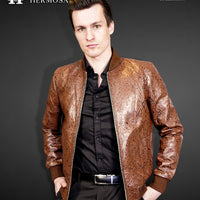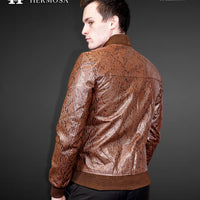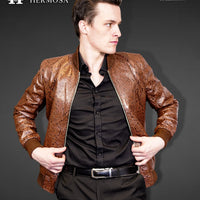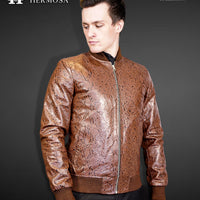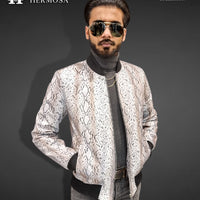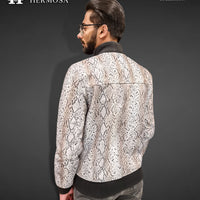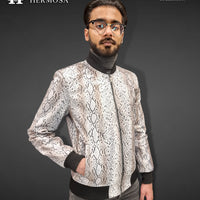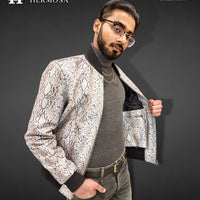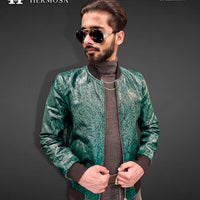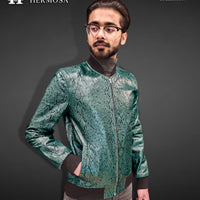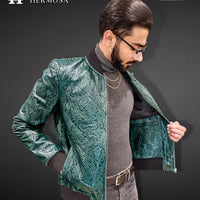 Antony Men's Real Leather Jacket
Title: Antony Men's Real Leather Jacket - Choose Your Exotic Adventure with Crocodile or Snake Embossed Sustainable Elegance
Step into the world of exotic luxury with the Antony Men's Real Leather Jacket from Sol Hermosa, where you can choose your own adventure by selecting either crocodile or snake embossed patterns on genuine cow leather. This designer leather jacket is a true testament to sophistication, combining sustainable elegance with a unique and captivating appearance. Available in four mesmerizing colors - Classic Black, Rich Brown, Deep Green, Warm Beige and Exotic gray - this leather jacket is the ultimate addition to any style-conscious man's wardrobe.
The Antony Men's Real Leather Jacket exemplifies our unwavering dedication to environmentally friendly and ethically-sourced materials. This men's leatherwear piece is crafted from biodegradable cow leather, ensuring a reduced environmental impact while offering outstanding quality and durability. We source our leather jackets for men from ethical suppliers, who prioritize sustainable practices and animal welfare.
Key Features:
Exotic leather jacket with a choice between crocodile or snake embossed patterns
Crafted from biodegradable cow leather for an eco-conscious fashion statement
Five alluring color options: Classic Black, Rich Brown, Deep Green, Warm Beige and Exotic Gray
Men's leatherwear that combines luxury with sustainability
Custom leather jackets tailored to your unique preferences
High-quality leather bomber jackets at budget-friendly prices
Exclusive leather jackets for sale with attractive discounts
Convenient online shopping for leather jackets with home delivery
Perfect for the discerning individual seeking a one-of-a-kind, luxury leather jacket
Elevate your style and express your individuality with the Antony Men's Real Leather Jacket, a truly exotic and luxurious choice. Embrace sustainability and ethical sourcing while indulging in the world of crocodile or snake embossed leather, crafted from genuine cow leather. Shop our leather jackets online today and experience the unparalleled quality and artistry of Sol Hermosa's genuine leatherwear.
We offer free shipping all over the world. We understands that getting your items quickly is important to you, so we make every effort to process your order quickly.
All our regular orders are usually shipped within 5 business days.
To learn more about shipping, click here.
We have a 14-days return policy, which means you have 14 days after receiving your item to request a return.
For more information, click here.
I love the black crocodile pattern, love it
This jacket screams quality in every respect. I get compliments on it all the time and when it's 40 degree's outside all i need is a t shirt and this jacket and i am quite toasty. I got a medium and it's perfect, fit's me like it was custom made, just for me. I have a few leather jackets and this is my favorite by far. I very rarely do reviews but the quality of this jacket deserves one.
It is as I expected it to be: a real leather jacket! I'm sooo happy with it.
Love the stretchy material on the waist and wrist, perfectly fits your body