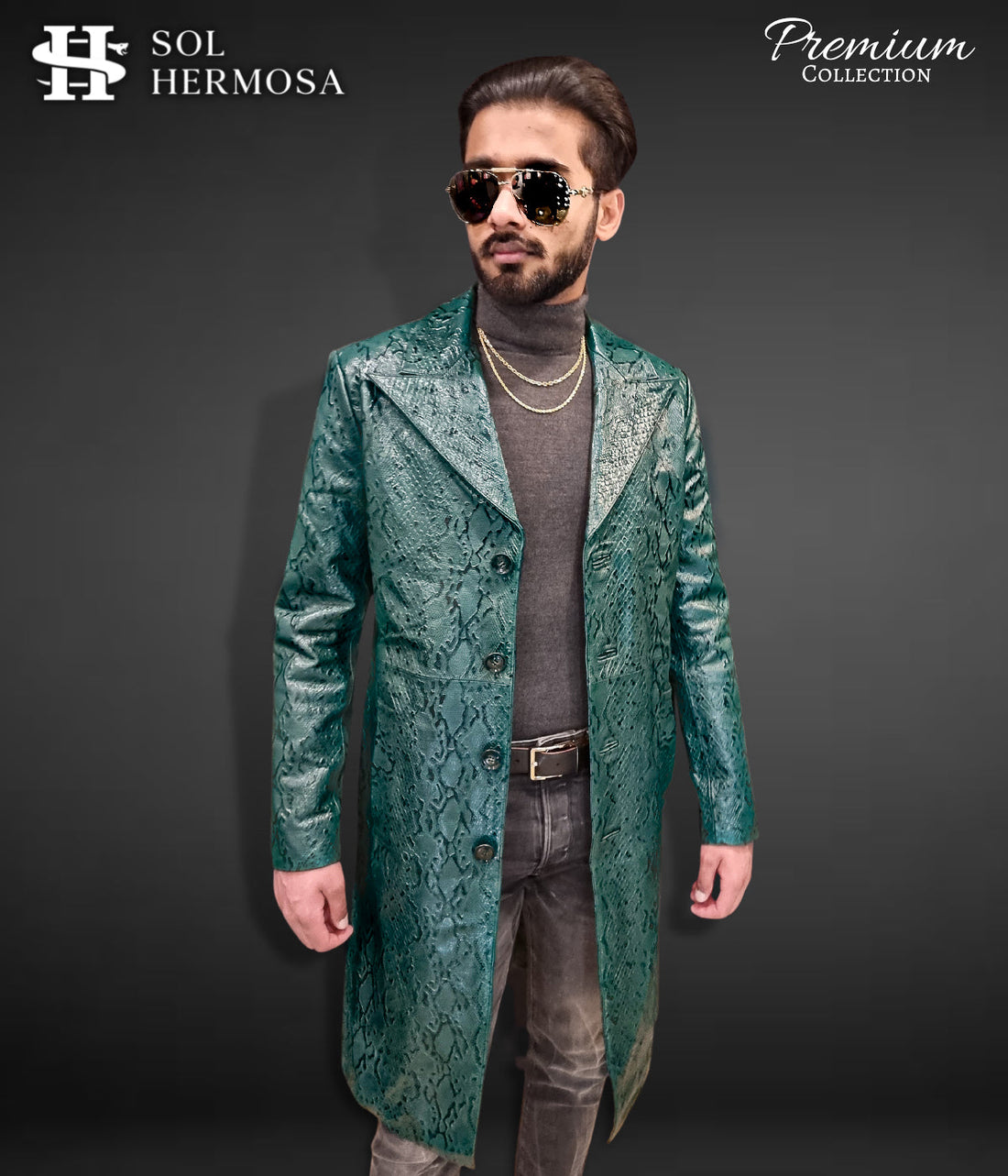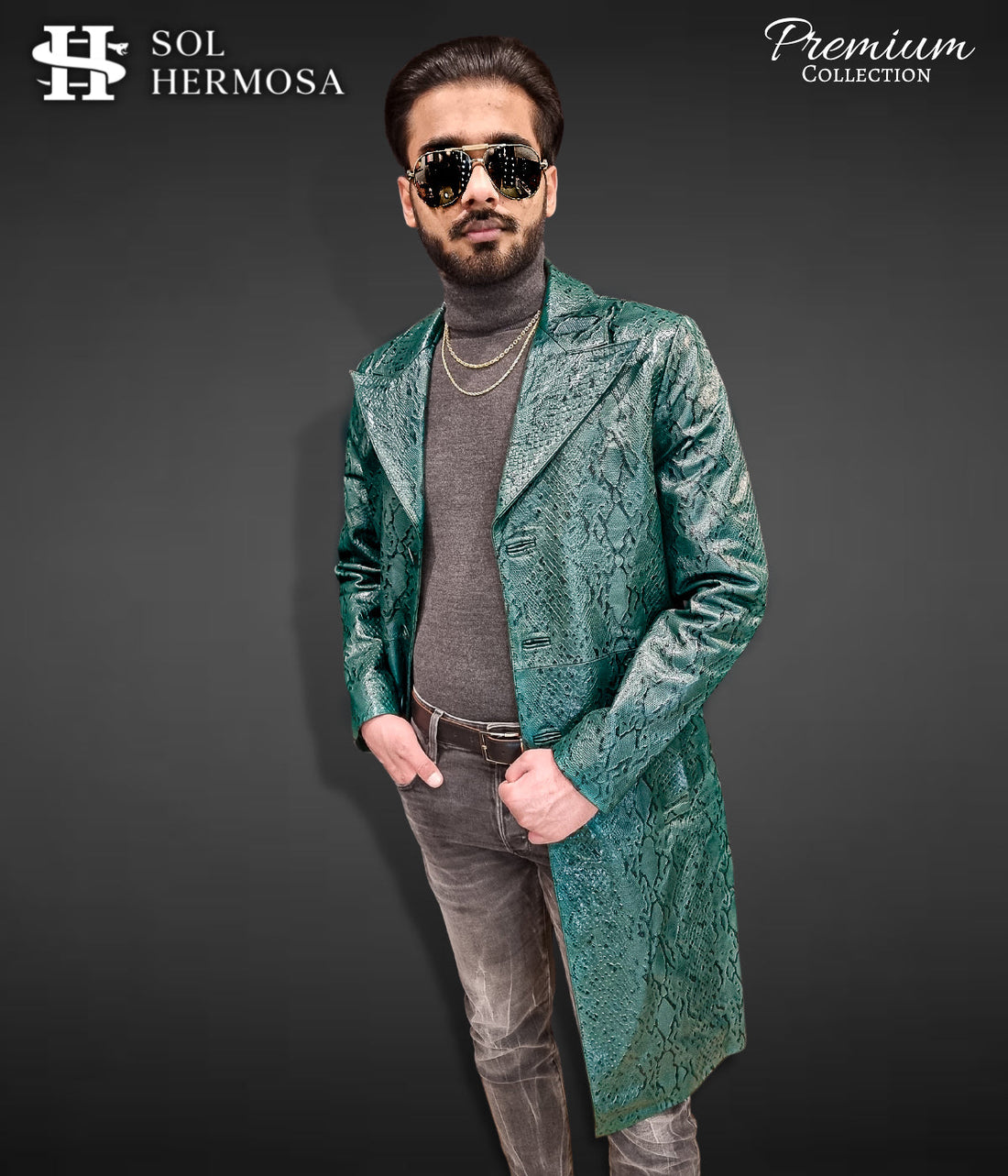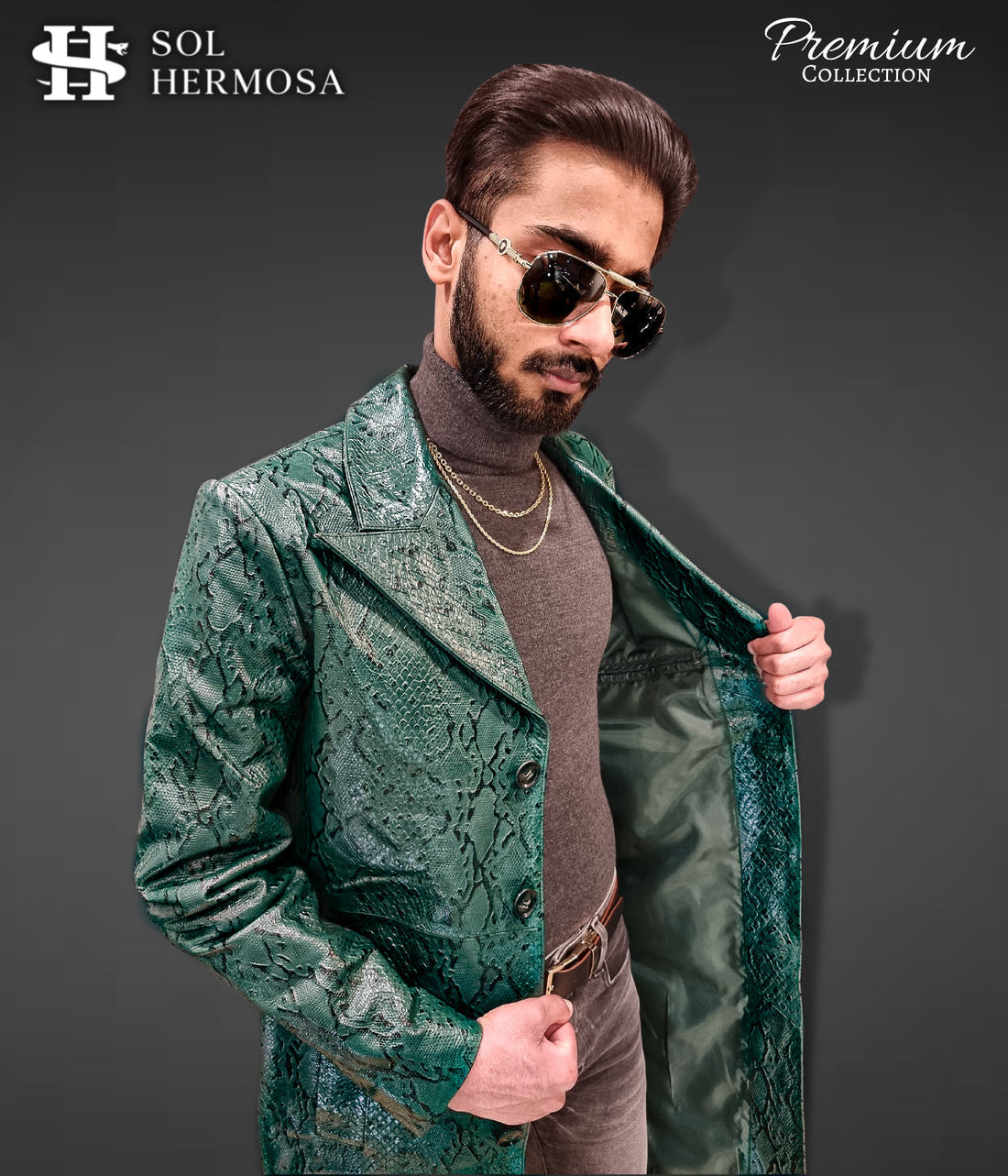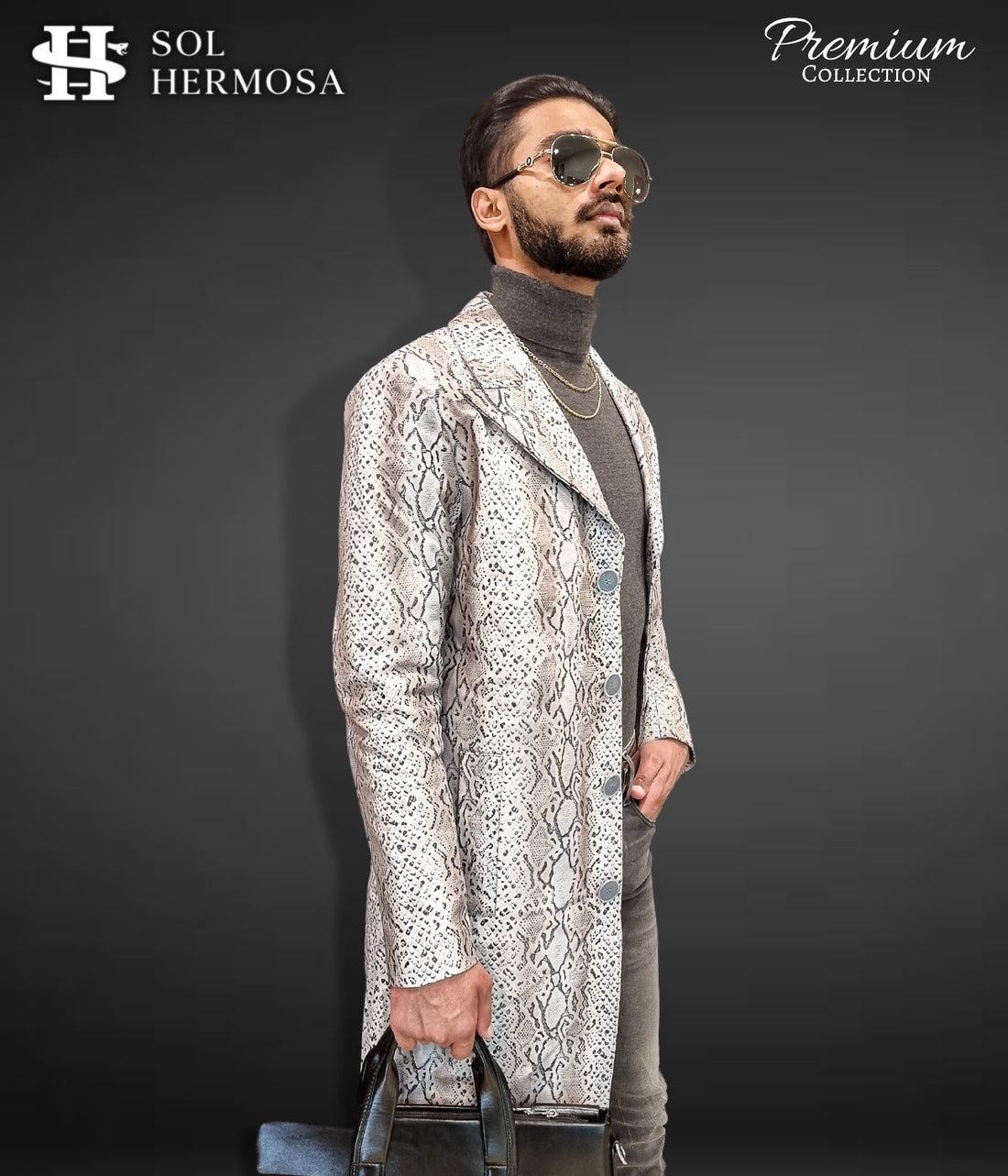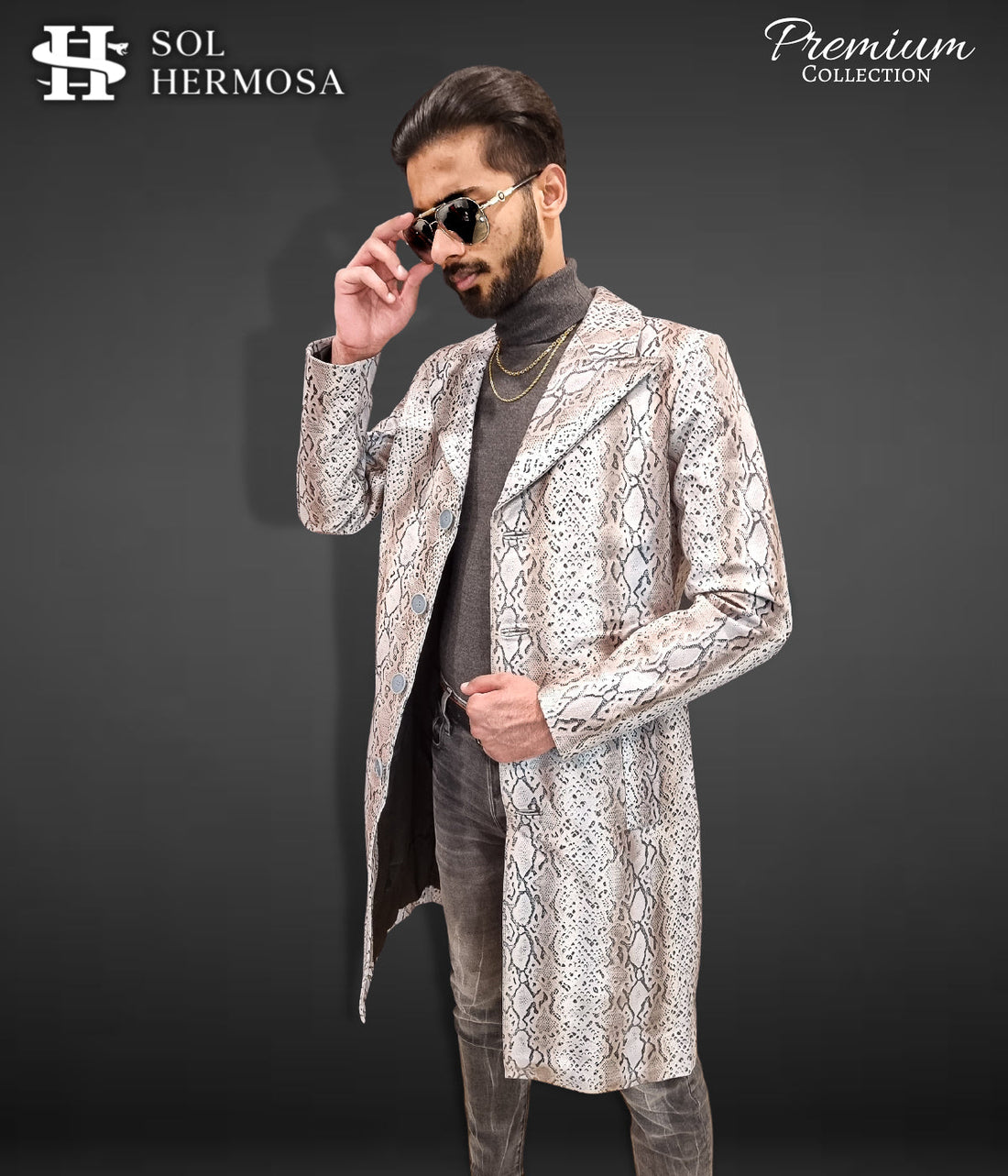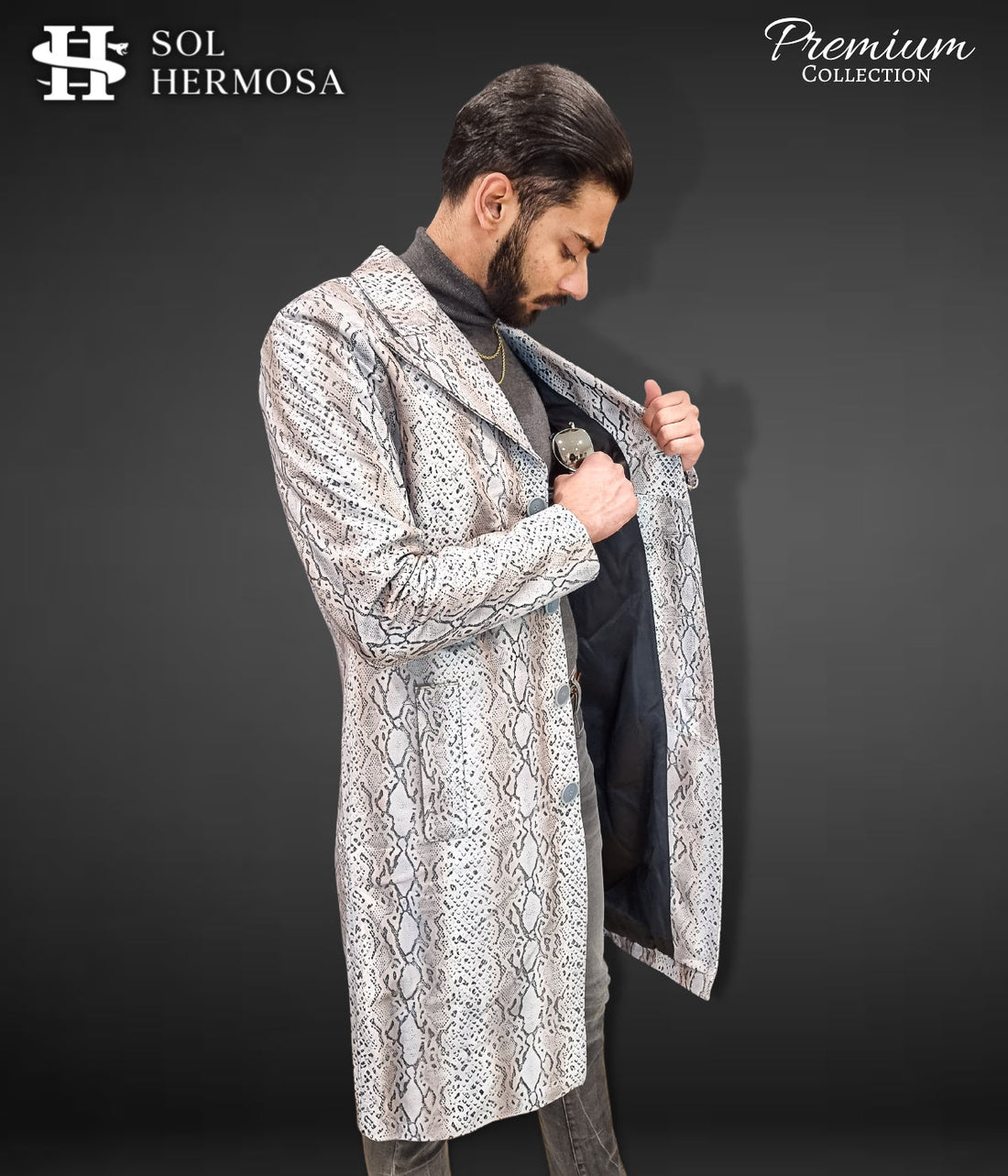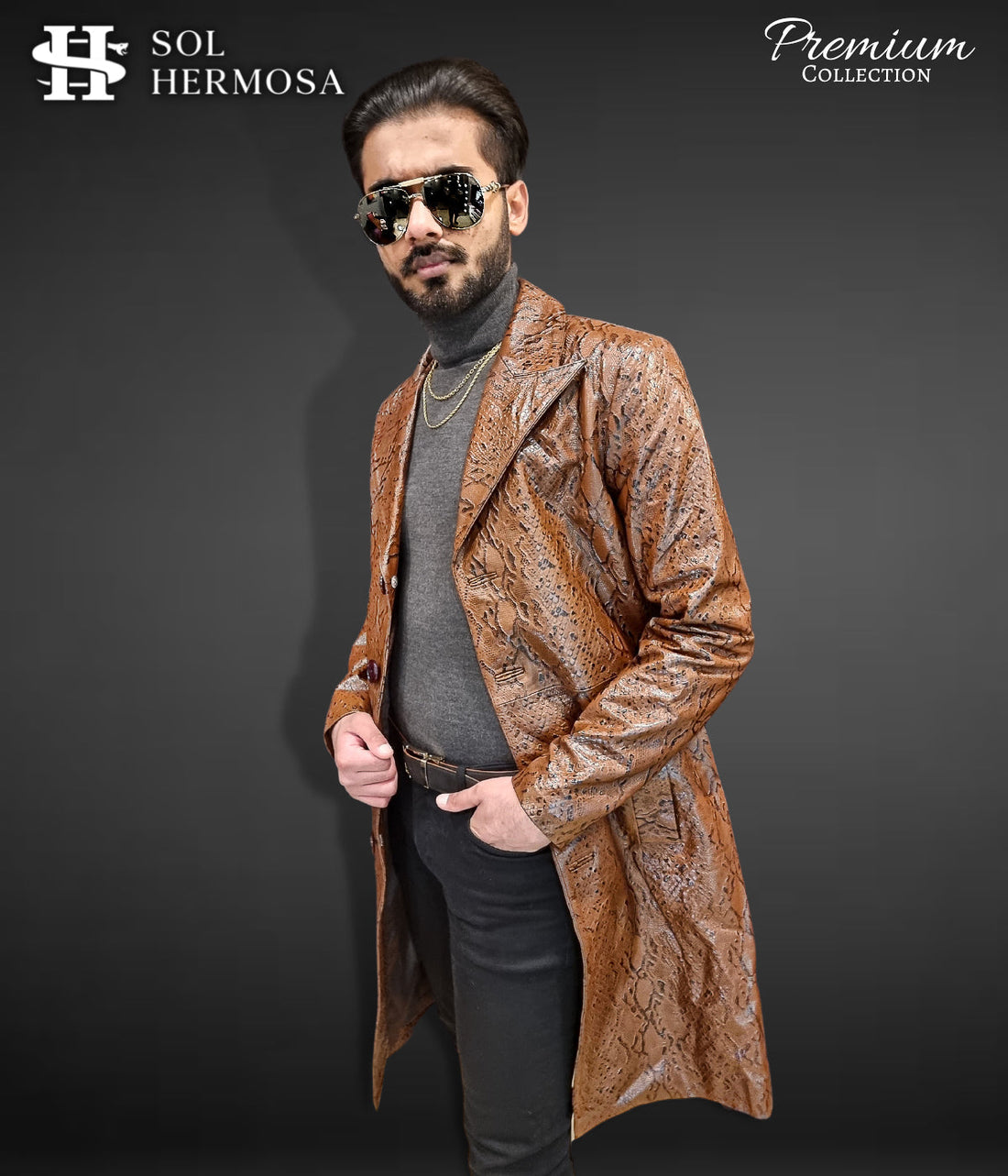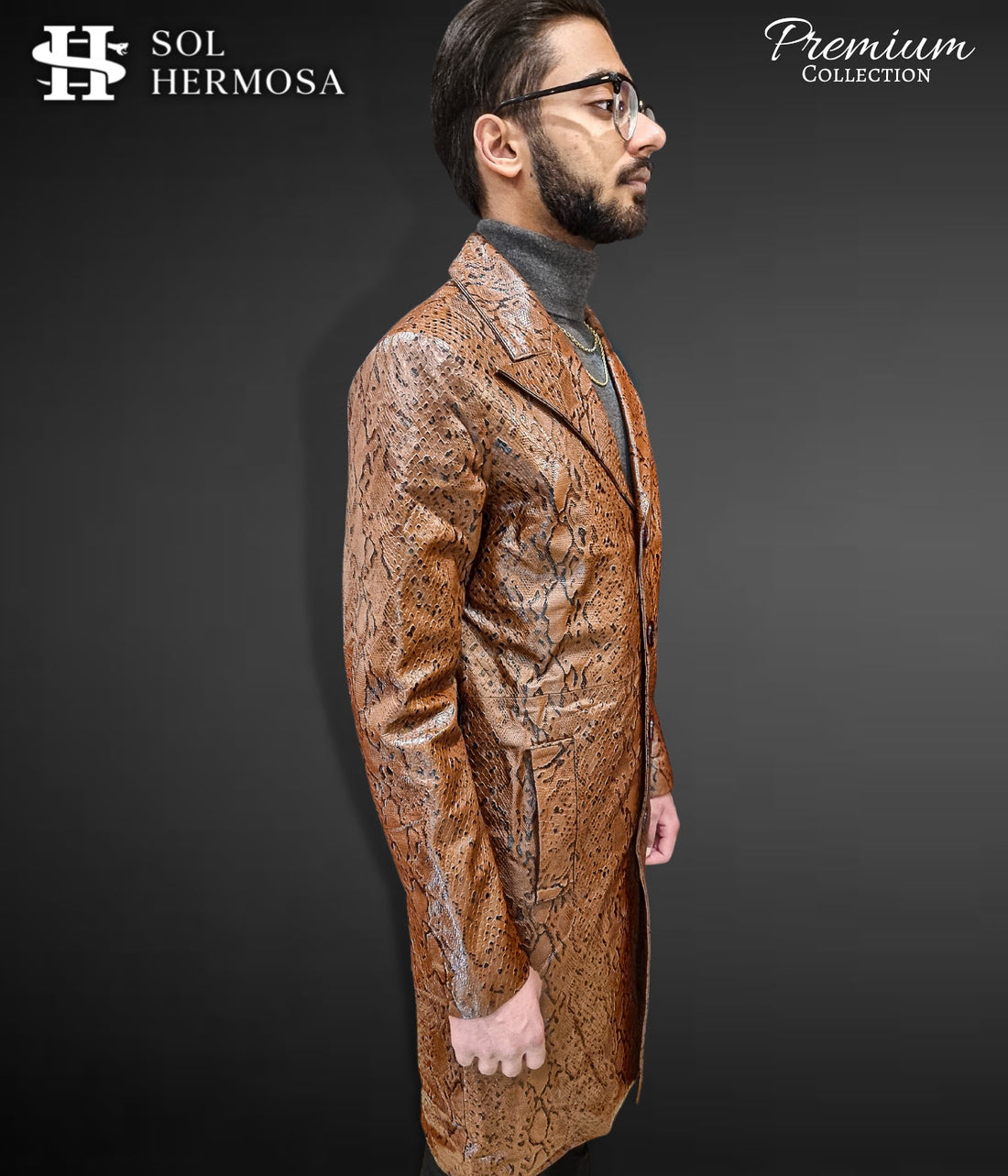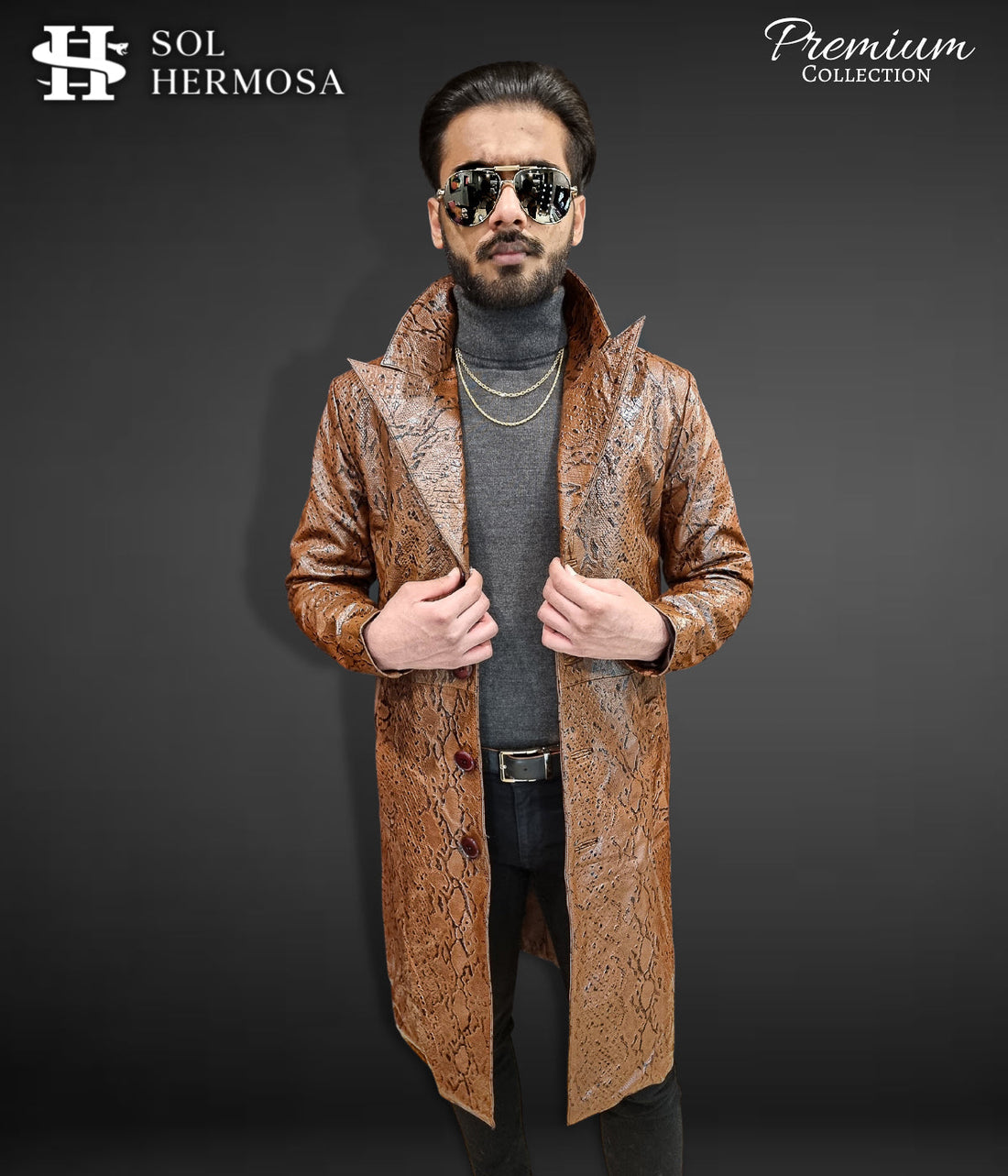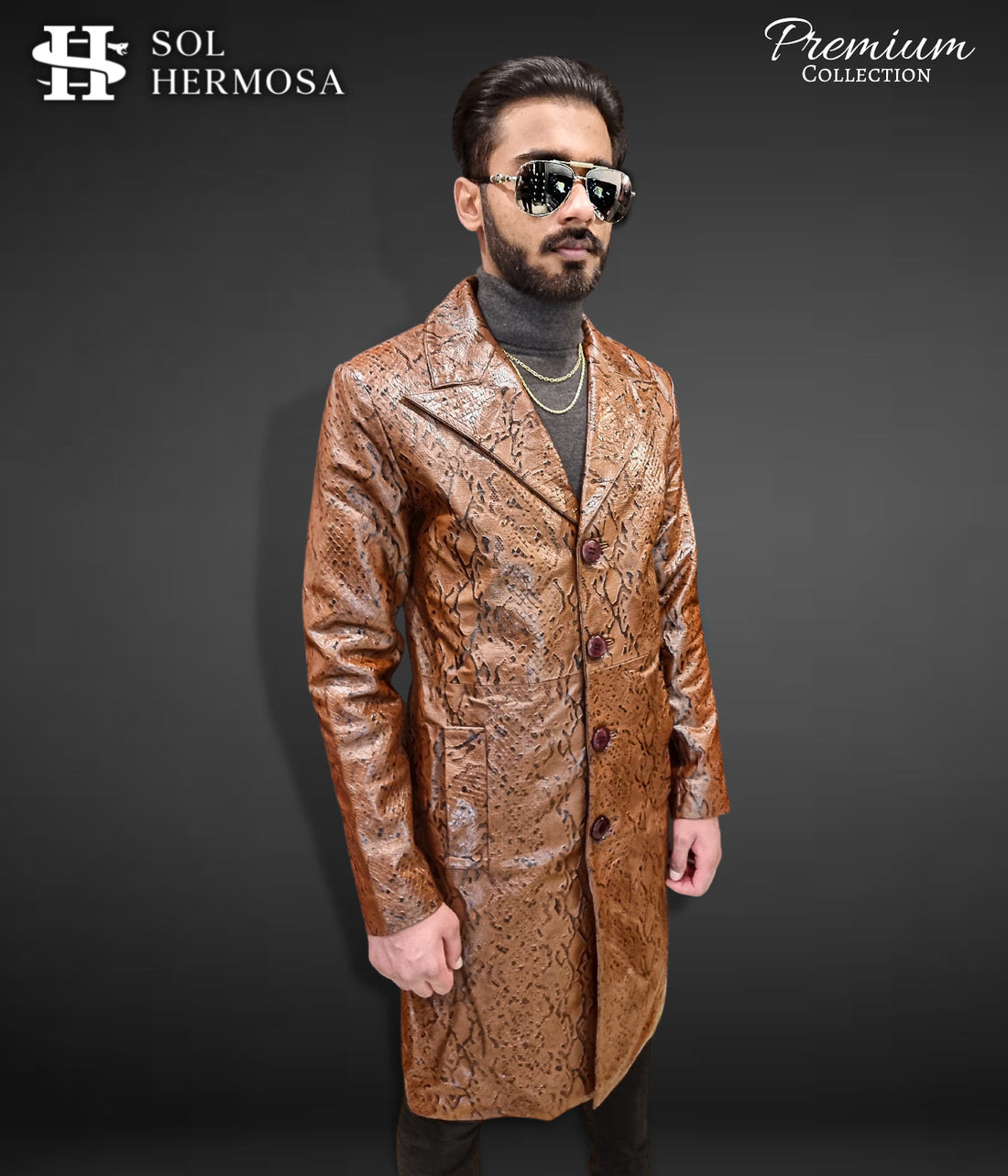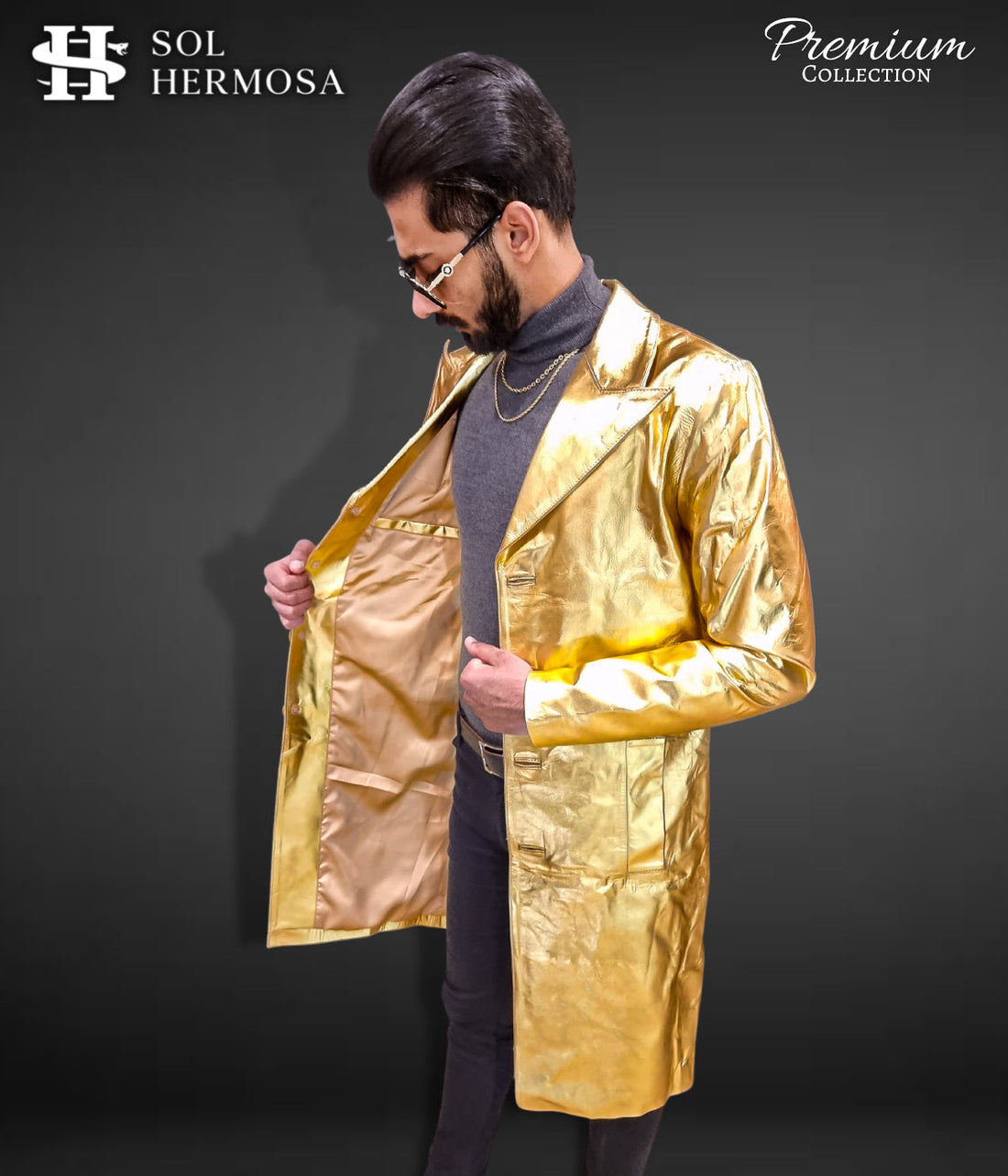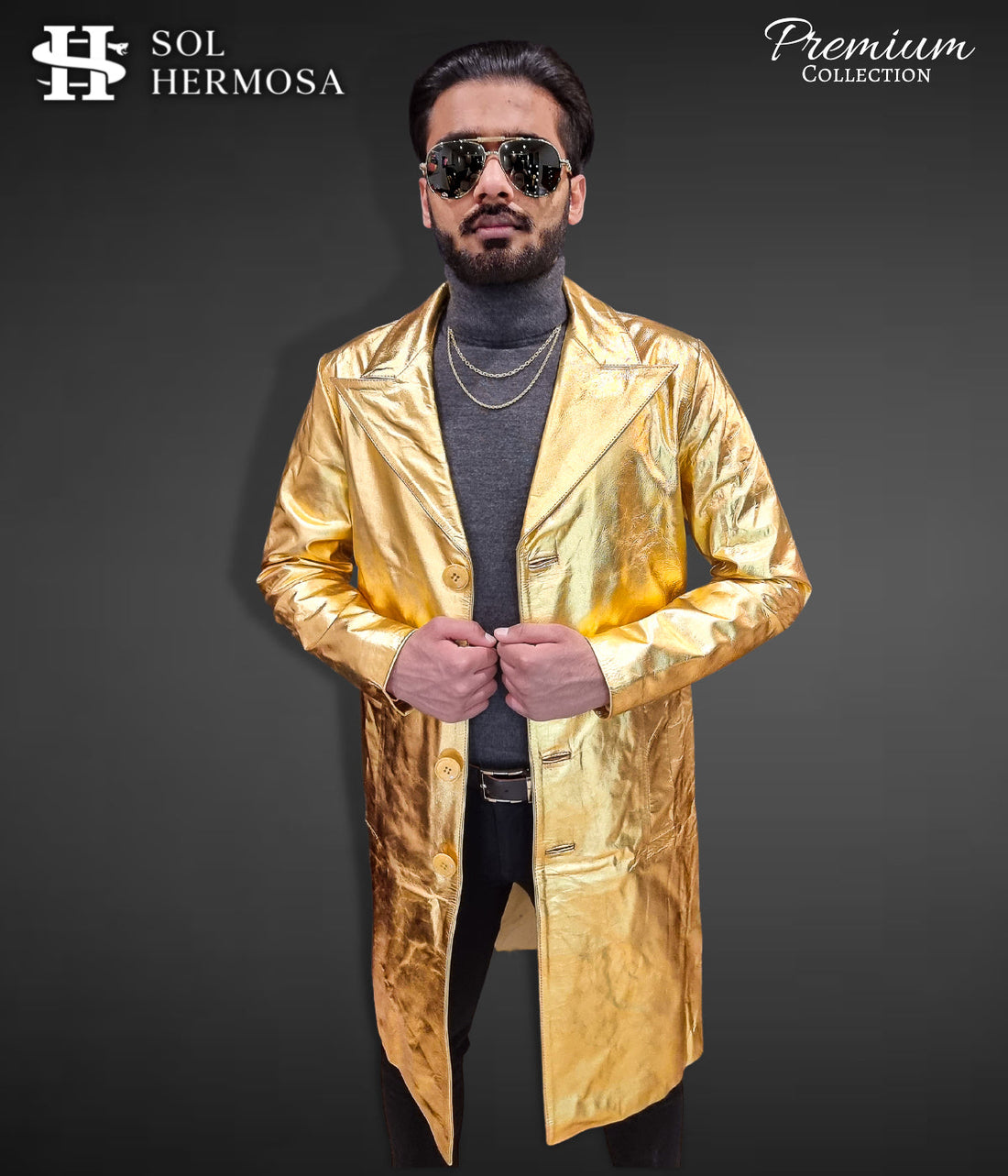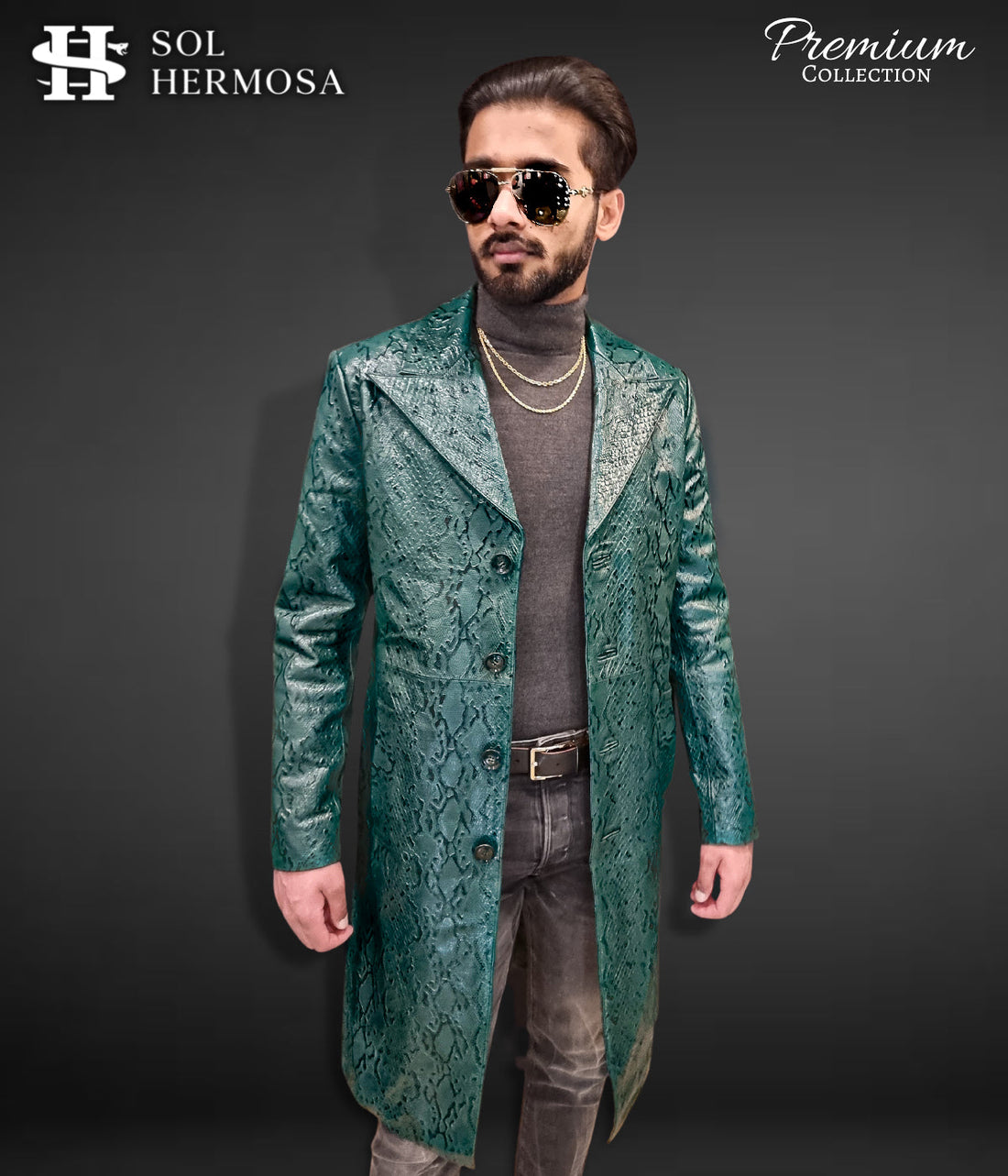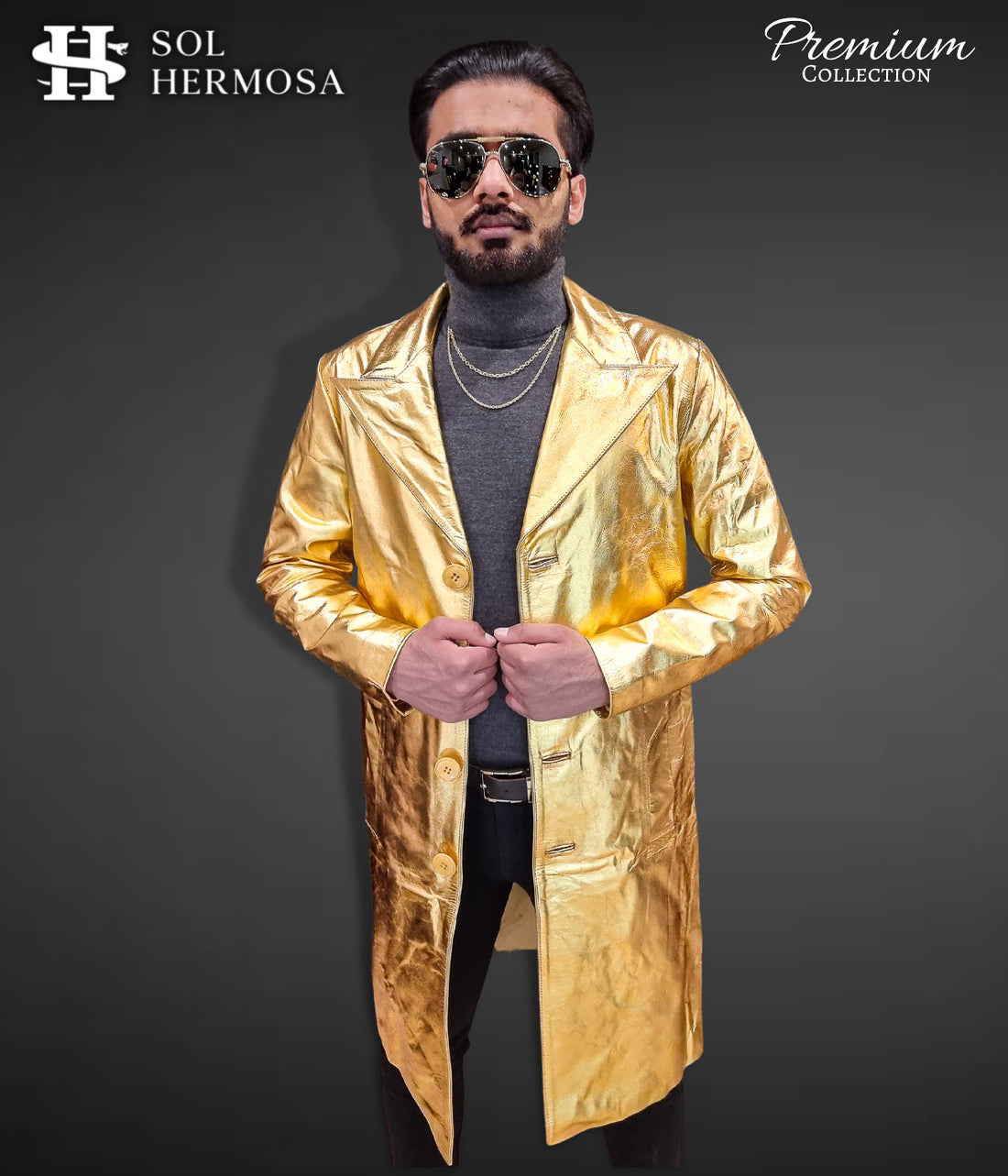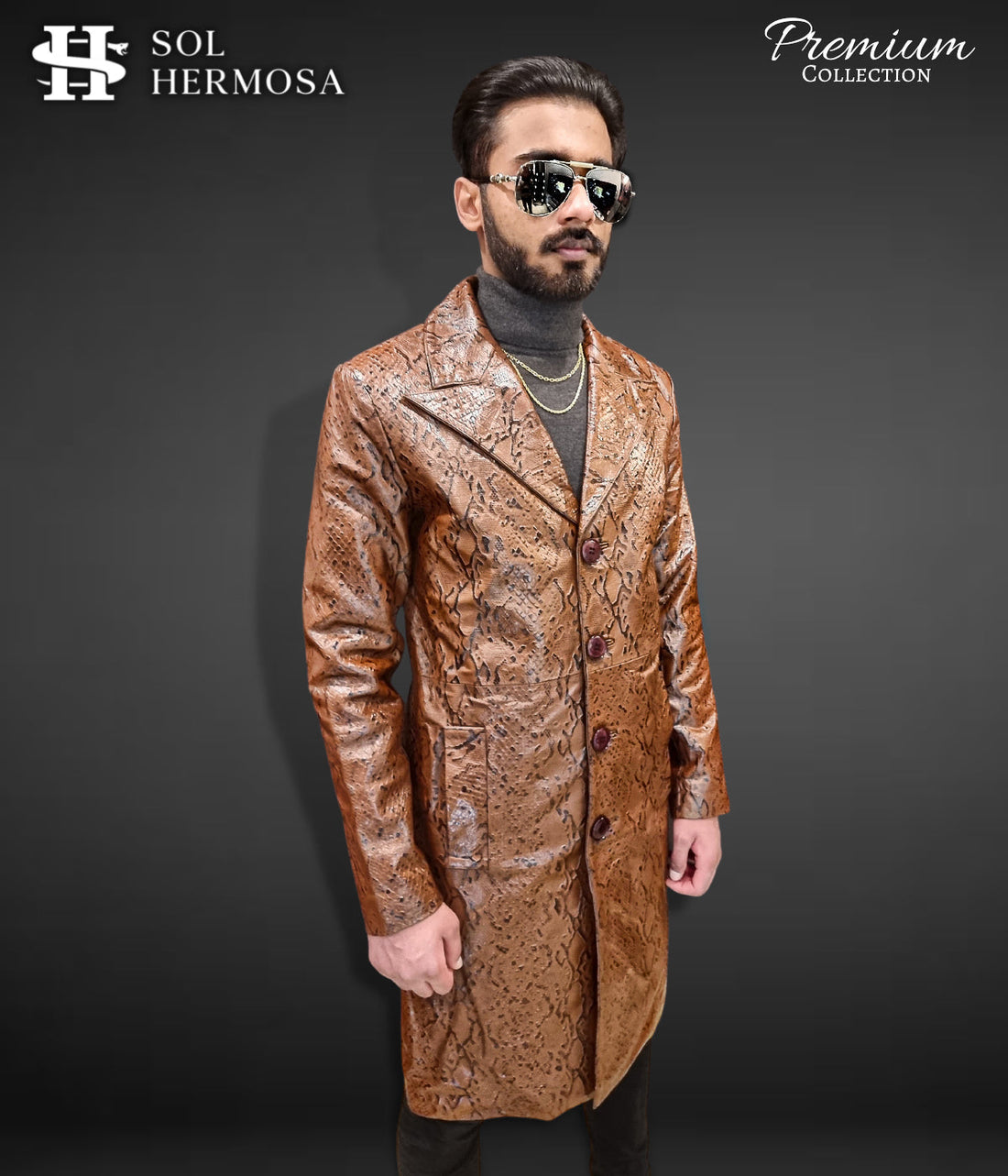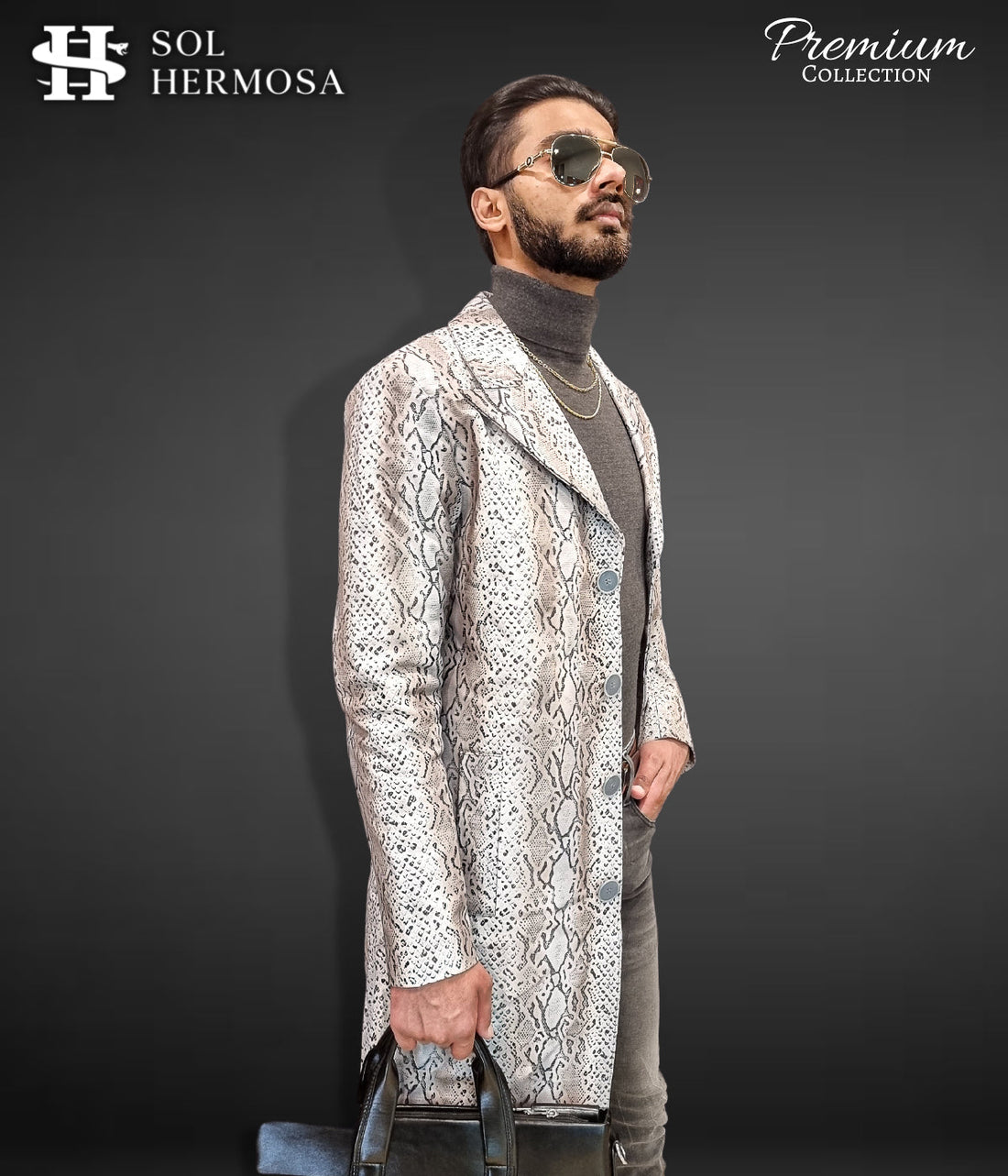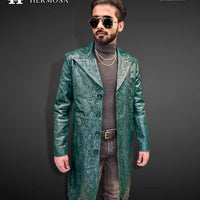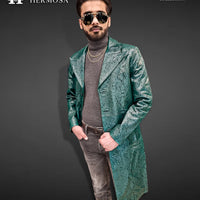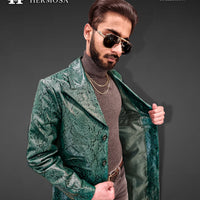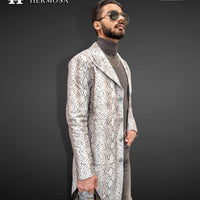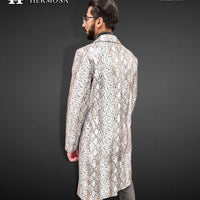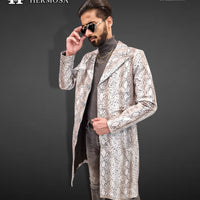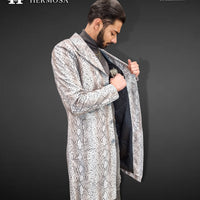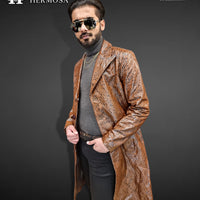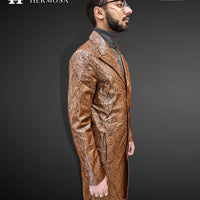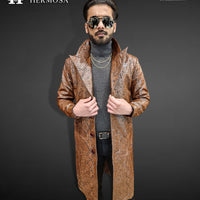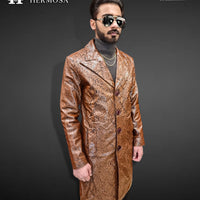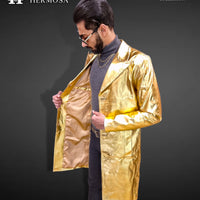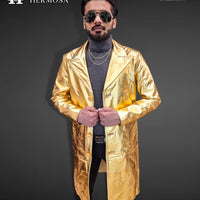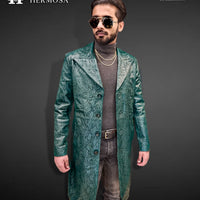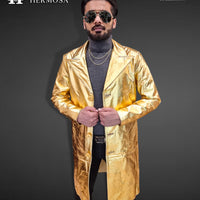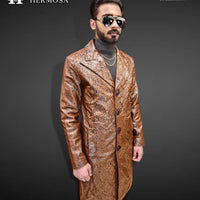 Apollo Men's Real Leather Coat
Apollo Men's Real Leather Coat - Sustainable and Stylish Snake Embossed Leather
Discover the perfect blend of high fashion and environmental responsibility with the Apollo Men's Real Leather Coat. This impeccably designed coat showcases a striking snake embossed pattern on genuine cow leather, available in four sophisticated colors: Classic Gray, Rich Brown, Luxurious Gold, and Earthy Green. Stand out in any crowd with this designer leather coat that combines timeless style and sustainable materials.
The Apollo Men's Real Leather Coat is expertly crafted from biodegradable cow leather, making it an eco-conscious choice for the modern gentleman. By choosing our men's leatherwear, you support ethical suppliers and contribute to a more sustainable future for fashion. Elevate your wardrobe with this exceptional piece, which perfectly balances style and environmental responsibility.
Key Features:
Eye-catching snake embossed leather coat for men, exuding elegance and sophistication
Crafted from eco-friendly, biodegradable cow leather for sustainable fashion choices
Four distinguished color options: Classic Gray, Rich Brown, Luxurious Gold, and Earthy Green
Men's leatherwear that combines luxury, fashion-forward design, and environmental responsibility
Custom leather coats tailored to your individual style and preferences
High-quality leather coats at affordable prices, offering luxury without breaking the bank
Exclusive leather coats discount for unbeatable savings
Effortless online shopping experience for designer leather coats
The ideal single-breasted leather coat for men seeking a blend of style and sustainability
Upgrade your wardrobe with the Apollo Men's Real Leather Coat, featuring a remarkable snake embossed pattern on environmentally friendly cow leather. This designer leather coat combines a refined, contemporary look with a commitment to sustainable fashion, making it the perfect statement piece for any occasion. Browse our collection of leather coats online today and experience the exceptional quality and craftsmanship of Sol Hermosa's genuine leatherwear.
We offer free shipping all over the world. We understands that getting your items quickly is important to you, so we make every effort to process your order quickly.
All our regular orders are usually shipped within 5 business days.
To learn more about shipping, click here.
We have a 14-days return policy, which means you have 14 days after receiving your item to request a return.
For more information, click here.